Comics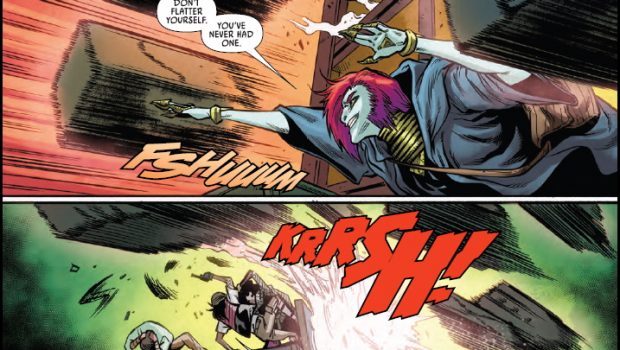 Published on January 23rd, 2022 | by Tim Chuma
Star Wars: Doctor Aphra #18 Review
Summary: A bit slower compared to even the other stories in this series. If you are still on board for this character you will be fine.
After not having much luck chasing down the killer who is going after all the ancient artifacts, they decide to set them up by planting a fake one where they know it will be found. Things go south and they only just escape. Doctor Aphra has worked out where the killer is going to go and they are going to stop her for good this time.
There are some other characters in this story but they seem to be in the background and their story will eventually cross paths with Doctor Aphra as will the Crimson Reign storyline. How much you will get out of this entry depends on if you like the character and are cool with it not being as action-packed as some of the Star Wars storylines.
I would recommend this one if you have been enjoying this story and like the character in general. Maybe best to wait if you are coming to this story new or go back and read the earlier entries in this story.
Comic details:
Writer: Alyssa Wong
Penciler: Minkyu Jung
Cover Artist: Sara Pichelli
Publisher: Marvel
Published: January 19, 2022