Comics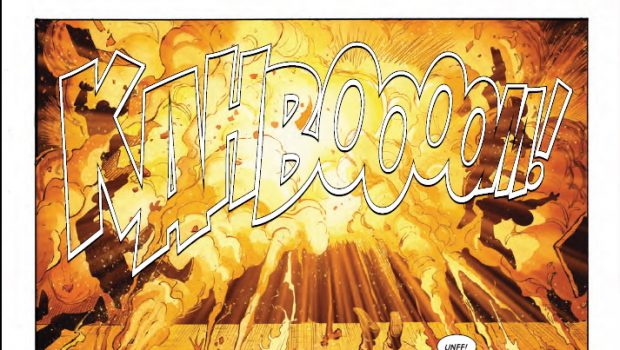 Published on May 27th, 2021 | by Tim Chuma
Star Wars: Doctor Aphra #10 (2020) Review
Summary: Wraps up this particular storyline nicely and starts two new ones to lead into the new crossover event.
The wrapping up of the various storylines while everyone rolls onto the War of the Bounty Hunters event continues with Dr Aphra trying to get her hands on an ancient hyperdrive only to find the person has faked it and is now being held hostage by someone else.
Feels a bit rich to call a lot of these storyline wrap-ups a "prelude" to the main story they are just completing what they were doing already. There is also another story that is revealed during this storyline about secret agents infiltrating the crime gangs but I am not sure where that is going to go.
Not sure why the storm troopers just let Dr Aphra get away, Darth Vader has thrown he out the airlock at least once before and she is no friend of the Empire.
Still a lot of action in this one and not so bad compared to some of the other stories, will be interesting to see how Dr Aphra works into the main story.
While Dr Aphra wasn't around when the original trilogy was developed, she does seem to be one of the more interesting characters of the Disney era of Star Wars and it is good they are going forward with her into the War of the Bounty Hunters with the popularity of the Mandolorian.
I would recommend this if you are a fan of this series, but everyone else maybe wait until the main story starts proper before you dive in.
Comic details:
Publisher: Marvel
Published: May 26, 2021
Writer: Alyssa Wong
Penciler: Ray-Anthony Height
Cover Artist: Joshua "Sway" Swaby