Comics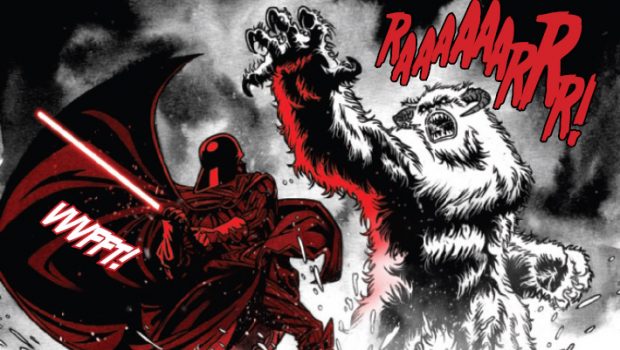 Published on August 2nd, 2023 | by Tim Chuma
Star Wars: Darth Vader – Black, White & Red #4 Review (2023)
Summary: Worth a look even if you only have a passing interest in Darth Vader and do not even read the Star Wars comics.
The final of these anthology of stories revolving around the even darker and less explored parts of Darth Vader. Due to these stories not being connected to any major storylines or even the movies at all they went out on a limb more and were able to approach the character differently.
There was one story that continued throughout the four issues but other than that each story was a different episode and not really connected to the others. Darth Vader does "win" in each story but he was meant to as it is all based around him and really "from a certain point of view" for the entire mini-series.
The artwork for the series and this one really does stand out as blood is not really associated with the Star Wars stories so in this case it is mainly the glow of Darth Vader's light saber.
Even if you only have a passing interest in the character I would recommend checking out at least one of these issues or just wait until the trade paperback comes out and get that as it is different to anything else Star Wars I have seen for sure.
Comic details:
Writer: Jason Aaron, Steve Orlando, Frank Tieri
Penciler: Leonard Kirk, Paul Davidson, Daniel Earls
Cover Artist: Taurin Clarke
Publisher: Marvel
Published: July 26, 2023