Comics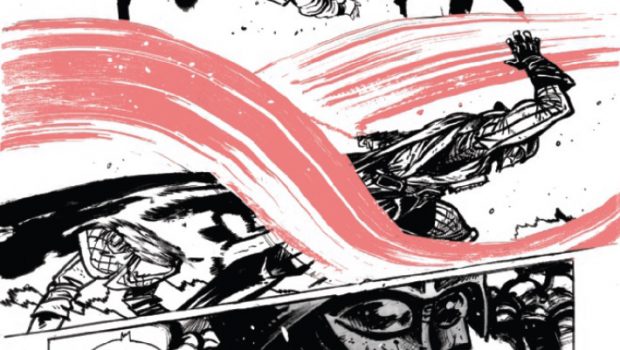 Published on July 3rd, 2023 | by Tim Chuma
Star Wars: Darth Vader – Black, White & Red #3 Review (2023)
Summary: I am still enjoying these but they are kept short and it is a good alternative to reading the main Darth Vader comic if you are not super into everything the character features in.
The third instalment of these Darth Vader mini-stories with one story that is continuing through this series and some other unrelated episodes. This still holds up as they are using different writers and artists for each one so it is a unique perspective on the stories.
The middle story had interesting artwork and a setting that was familiar with Hoth or a similar planet. Darth Vader is super overpowered in the comics compared to the movies but this may be also part of the story to make him seem that way.
The final story is the best in terms of plot and I really did not see that outcome coming. In all of these you know Darth Vader is the one that is going to come out on top which as I said before makes it a bit different than the usual Star Wars stories which is kind of the point of this.
I would recommend getting this if you have been following this series and it will be great when it comes out as a trade paperback and almost as an alternative to the current Darth Vader comic series.
Comic details:
Writer: Jason Aaron, Marc Bernadin, Daniel Warren Johnson
Penciler: Daniel Warren Johnson, Leonard Kirk
Cover Artist: Mike Del Mundo
Publisher: Marvel
Published: June 28, 2023