Comics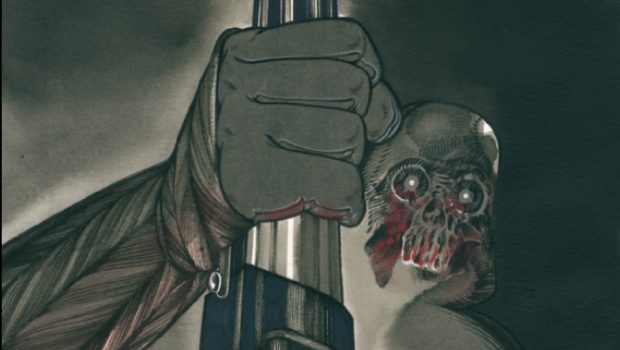 Published on May 1st, 2023 | by Tim Chuma
Star Wars: Darth Vader – Black, White & Red #1 Review (2023)
Summary: While great in just this issue, getting this as a trade paperback will own.
Darth Vader comes to the Black, White and Red series with unique storylines not linked to any other continuity. After recently suffering through some not so great ones I am glad for it. The red in this case refers to the colour of his light-saber as there is not so much blood in this version of the series in comparison to other characters it has covered.
The most visually striking and disturbing story would have to go to PEACH MOMOKO's vision of Darth Vader as a nightmare of the galaxy. Is the most out-there version of the character I have yet seen and is an excellent example of this creator's work. Every panel could be an A0 poster on your wall I swear.
You have to make your expectations to a 180 degree turn to get the most out of these stories. Darth Vader does not see himself as the "bad guy" so he is always going to win in this stories no matter what.
This is another one that will be great to read each issue when it is coming out but it will own once the trade paperback comes out.
Comic details:
Writer: PEACH MOMOKO, Torunn Gronbekk, Jason Aaron
Penciler: Javier Fernandez, PEACH MOMOKO, Leonard Kirk
Cover Artist: Alex Maleev
Publisher: Marvel
Published: April 26, 2023