Comics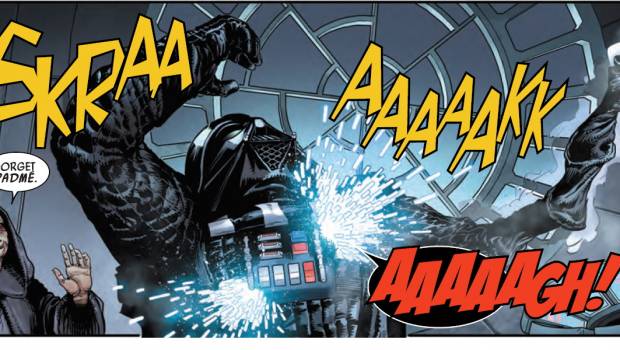 Published on October 16th, 2020 | by Tim Chuma
Star Wars: Darth Vader #6 (2020)
Summary: Woooo boy....I am not going to say what happens you just have to see it.
5
DAMN PALPY! THAT'S COLD!
At the end of issue 5 I considered this storyline had run its course and there was not really a need for any more entries to this series. Is my face red? Not half as much as Vader's ends up being but still. Palpatine punishes Vader for disobeying his orders as it seems he had a spy who knew what was happening all along. I won't say what ends up happening but damn Palpy, that's cold!
It is impressive how much they managed to stretch out what should have been a simple story and give it so much impact. Also the planet that it ends on figures much more in the upcoming entry it seems and has done so in the past.
We do get to see the red Imperial guards again who actually get to do something and not just stand around. Mas Amedda is revealed to have some sort of ability in the Force that he has not revealed to anyone as he can read thoughts.
A bit late to get into this one unless you have been reading from the start now. I am looking forward to the next entry in the series which is how it should be with these.
I would recommend getting this one when it is released with the rest of the stories in a collection or you are already following this series.
Comic details:
Writer: Greg Pak
Penciler: Raffaele Ienco
Cover Artist: In-Hyuk Lee
Published: October 14, 2020