Comics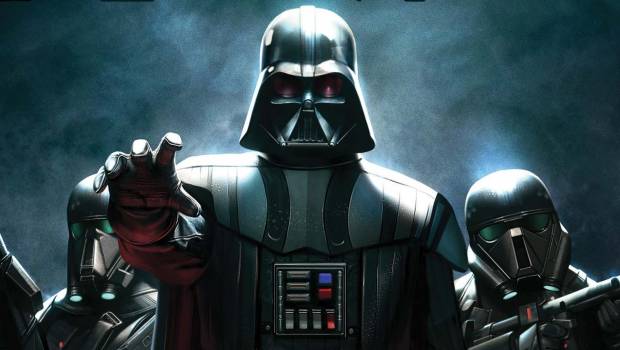 Published on February 6th, 2020 | by Tim Chuma
Star Wars: Darth Vader (2020) #1
Summary: Vader strikes out on his own again, looking to find the people who conspired to hide his son from him and make him "weak".
"From a certain point of view…"
Continuing on from the end of the Empire Strikes Back but from Darth Vader's point of view, he decides to track down all the people who conspired to hide his son from him and make him "weak". The Emperor starts laughing when he finds out Darth Vader is unreachable as he knows what is going on.
A secret mission with his own crew of Dark Troopers and a maintenance droid sworn to secrecy, they sneak around the galaxy looking for clues and to find someone to punish.
There have been a couple of Darth Vader stand-alone comics before this one, but none had dealt with this specific time period before. Darth Vader is well known for not being able to be controlled in his hatred for the Jedi and has been punished by the Emperor several times for it.
Not sure why they have to shoehorn the prequels into every new continuity story but it makes sense in this context. Perhaps one day they will tell some new stories with the old "Legends" expanded universe and not just leave it sitting in the bin (all new Disney era stories line up with the films.)
From what I have heard of the older Vader comics he does get to be quite a bad arse in them. This is no exception as he fully gets set on fire and still takes on an entire gang.
Excellent artwork and story help this to be one story that I will be looking forward to seeing how it turns out.
I would recommend this one if you want something different than just the main heroes of the Star Wars stories having adventures and want to see how Vader acts when he is on his own.
Comic details:
Published: February 05, 2020
Writer: Greg Pak
Penciler: Raffaele Ienco
Cover Artist: In-​Hyuk Lee