Comics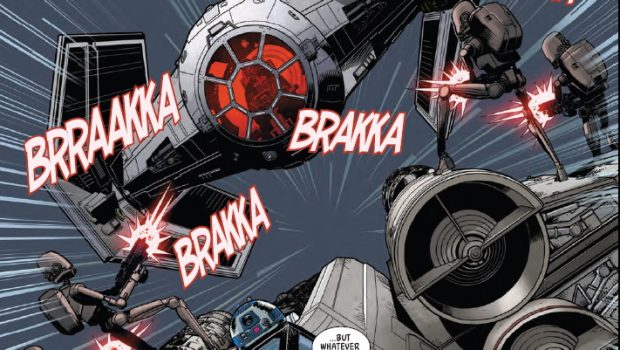 Published on September 19th, 2021 | by Tim Chuma
Star Wars: Darth Vader #16 (2020) Review
Summary: Get directly into the bin!
Vader decides to not cut the frozen in carbonite Han Solo in half but goes after Luke Skywalker instead. Unknown to him the Umbaran and her gang of robots try to stop him and actually help Luke when his X-Wing crashes. They both go out into space above the planet but Darth Vader is bent on confronting Luke now and finishing the job.
I don't like this at all, it does not fit the whole rest of the canon for Star Wars that Vader suddenly wants to kill Luke instead of getting him over to the Empire. Emperor Palpatine is the one working to try and stop that. I don't know what they are trying to achieve with this story at all and it invalidates everything in Return of the Jedi about Darth Vader's redemption to have him trying to outright kill his son so soon before.
This storyline has had its run and now does not serve its purpose, I am going to be harsh on this one as all of these are already planned out as are the crossover events so there is no way to change what is going to come out. I was happy to read the early parts of this story up to and including the resolution with group for Naboo but now it doesn't really seem to have a point.
No matter what people do in this story the Emperor is going to claim he knew that was going to happen and he influenced events to make it that way. Why do anything at all then?
Comic details:
Writer: Greg Pak
Penciler: Raffaele Ienco
Cover Artist: Aaron Kuder
Publisher: Marvel
Published: September 15, 2021