Comics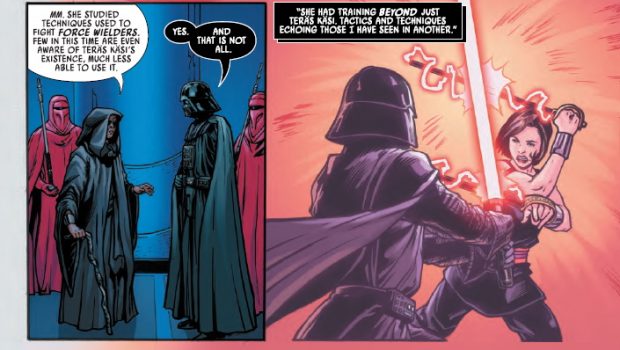 Published on June 27th, 2022 | by Tim Chuma
Star Wars: Crimson Reign #5 (2021) Review
Summary: This series ends in a damp squib which is not a surprise as it never really got going in the first place. Hopefully the Mandolorian comic does better.
The Crimson Reign storyline finally comes to an end, not with any decisive battle but just a damp squib. Sure, they seem to be setting up the Hidden Empire storyline but it does not look like that one will be even worth following as this storyline did not seem to achieve anything except for squeezing the last toothpaste out of the tube in terms of Star Wars content.
I am still annoyed at Exegol being shoehorned into the original trilogy continuity in the Darth Vader and got burned out trying to read all the stories from the crossover characters in the War of the Bounty Hunters. I did read the connected character stories here and there but it just not seem as exciting or even have much of a point to it like the previous series did.
Lady QI'RA never really seemed like she was built up enough as a threat and her grand plan to get everyone to fight each other so she comes out on top seems to be for nothing.
As it is I cannot recommend this one or the series at all and it does not look like the next series is going to amount to much.
Comic details:
Writer: Charles Soule
Penciler: Steven Cummings
Cover Artist: Leinil Francis Yu
Publisher: Marvel
Published: June 22, 2022