Comics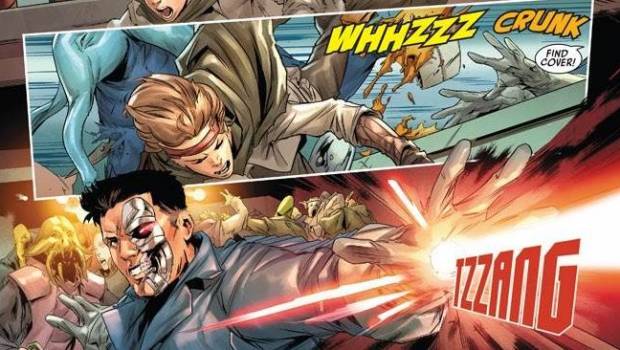 Published on October 29th, 2020 | by Tim Chuma
Star Wars: Bounty Hunters #6 (2020) Review
Summary: A bit slower one, which is a relief for the amount of action in this series but maybe not the best one to start on for anyone else.
Valance finds out what caused the original job to go awry and now has to protect the secret daughter of the Unbroken Clan until she can claim her throne. Every Bounty Hunter has been alerted and now is out for them both including two nasty ones 4-LOM and Zuckuss.
Some unexpected introspection in this one rather than just all action as in the previous issues of this storyline. After all the fire and movement there was a need to have a bit of a rest. In the story before this (Target Vader) Valance was fighting Vader who is not known for letting people live who attack him so it did need to slow down.
The other bounty hunters seem to have been side-tracked for now but given the bounties involved there are always more to take their place. I did enjoy the reference to the "Solo bounty" so it places it somewhere in the original trilogy timeline.
As with a lot of these that have been going for a while it is might be a bit hard to pick up the threads now so maybe wait until this comes out as a trade paperback or anthology if you haven't read the previous stories.
Comic details:
Writer: Ethan Sacks
Penciler: Paolo Villanelli
Cover Artist: Lee Bermejo
Published: October 21, 2020