Comics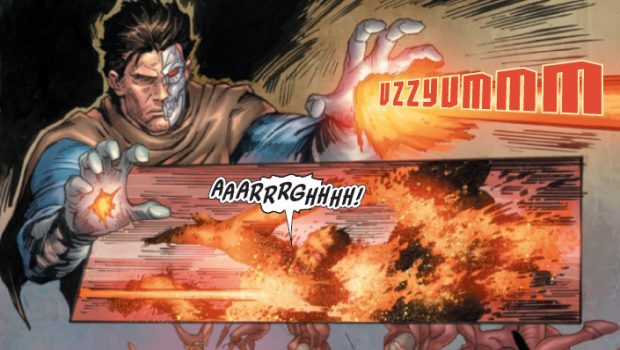 Published on July 18th, 2023 | by Tim Chuma
Star Wars: Bounty Hunters #36 Review
Summary: Back to the action-packed adventures just like normal. Worth it if you want to see everything Boba Fett is in.
T'Onga and her new crew have managed to get Boba Fett to go along with them, but he wants something in return. Due to the Black Sun having a bounty on his head the crew have to hand him over. There is a scheme involved but he says he has to get in close.
A nice return to the action-packed type of stories that are a hallmark of this series. Obviously not on the same level as War of the Bounty Hunters but that is over now there are other things to fight about.
The new crew seems to be working out although they still do not really like each other. Lots of words as visible sound effects in this one to be sure. CHOOM! CHOOM! CHOOM! Is still my favourite.
Well worth a look if you are a fan of Boba Fett and these characters. Hopefully we get to see how Tasu Leech is getting on later as we did see one of the other crew not on the ship somewhere else.
Comic details:
Writer: Ethan Sacks
Penciler: Lan Medina
Cover Artist: Marco Checchetto
Publisher: Marvel
Published: July 12, 2023