Comics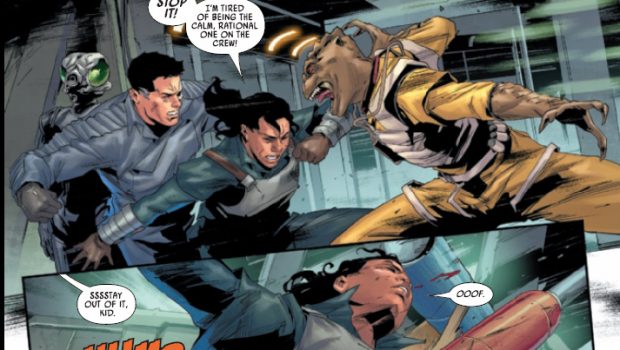 Published on April 17th, 2023 | by Tim Chuma
Star Wars: Bounty Hunters #33 Review (2020)
Summary: This will never end!
Even though T'Onga's crew is on the run from an elite hit squad sent by the Empire, they seem to spend most of the time in this story fighting each other. Meanwhile IG-88cleans house at another gangster's place. Surely they will run out of those droids soon enough?
After thinking this was definitively going to end I am not sure now, but I am still not sure who is going to survive apart from Tasu Leech who has plot armour until at least the Force Awakens.
This one is good enough but I would go out of my way to read it. Seems to have lost a lot since Valance doesn't really have anything to live for anymore and the Empire only wants to get rid of him as he has information about the new Death Star in his brain. Most likely he does not even know this.
Valance has already died in the old "Legends" continuity so pretty much he is going to here at some point too but I am not sure when.
Comic details:
Writer: Ethan Sacks
Penciler: Paolo Villanelli
Cover Artist: Giuseppe Camuncoli
Publisher: Marvel
Published: April 12, 2023