Comics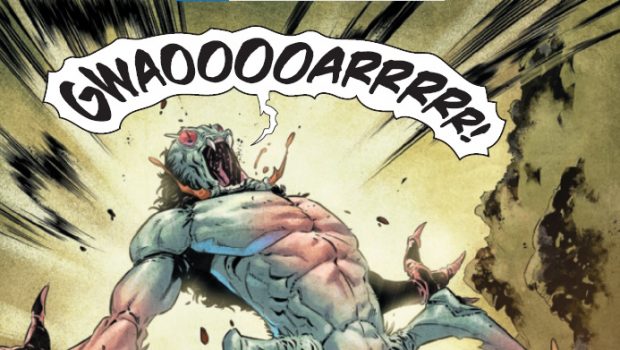 Published on March 12th, 2023 | by Tim Chuma
Star Wars: Bounty Hunters #32 Review (2020)
Summary: I would have thought this series would almost be finished by now. This one is about Zuckuss. Seems like they will do one of each of the crew before the end now.
3
Now is Zuckuss time to shine
Things look bad for T'Onga's crew the elite unit sent out to take out Valance has taken out their hyperdrive, they are in an asteroid field and Zuckuss has gone into a deep trance due to some mysterious wave that hit their ship.
Is good to see another Zuckuss story again as I thought the 4-LOM and Zuckuss one-shot a while back was one of the better ones that they did. The story was like another mini storyline inside of the main one and then it goes back to the main story with 4-LOM saying he remembered something Zuckuss told him once about his home planet.
I am not sure where this one sits within the Hidden Empire storyline as it is still in the stage of crossing over with it quite annoyingly so there some things that need to be resolved there. It finishes definitively when Valance dies but he has "died" several times in the course of this series so we shall see.
Well if you are still on board for this series at this point you may as well keep going. I do not know how you would get into it at this stage if you are just reading it new.
Comic details:
Writer: Ethan Sacks
Penciler: Alessandro Miracolo
Cover Artist: Giuseppe Camuncoli
Publisher: Marvel
Published: March 08, 2023