Comics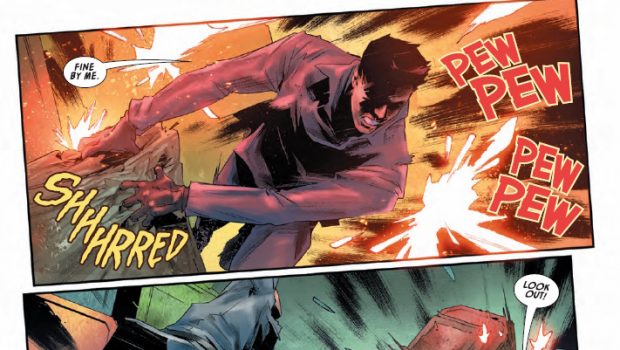 Published on January 24th, 2023 | by Tim Chuma
Star Wars: Bounty Hunters #30 Review (2020)
Summary: The penultimate issue is pretty much what you expected. I still can't believe they are finally going to end this series but other stories beckon in the galaxy a long time ago and far far away...
T'Onga and her crew finally face off against Valance who has been blackmailed into working for the Empire. When he is told the reason he was doing so is no longer around (it was hardly a secret, but was kept from him on purpose), he decides to throw in with his old crew again even if it does mean his death.
This was a bit of a turn up for the books, it was always going to end this way come to think of it as Valance always wants to bring things to a head he can't help it. He has gone one on one with Darth Vader before and lived, not many people manage to do that unless he wants them around for something.
I really don't know who is going to make it out of this one except maybe Tasu Leech who has plot armour since he turns up in another movie. I will go into a summary of the entire series next issue.
This was good enough for the second last issue of this series, by this point you are better off waiting for the trade paperback of the entire thing and not starting to read it here.
Comic details:
Writer: Ethan Sacks
Penciler: Paolo Villanelli
Cover Artist: Giuseppe Camuncoli
Publisher: Marvel
Published: January 18, 2023