Comics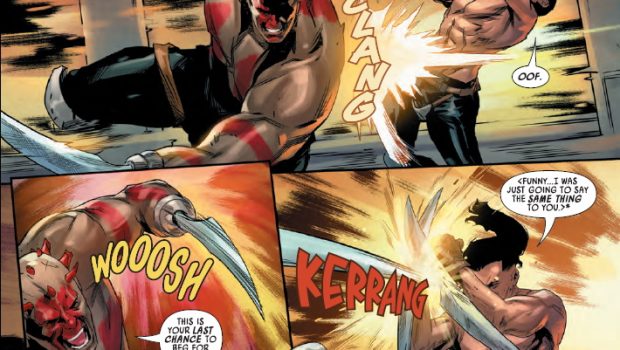 Published on August 8th, 2021 | by Tim Chuma
Star Wars: Bounty Hunters #15 (2020) Reviews
Summary: The story is a bit of a grind at this point with the more exciting action in the main War of the Bounty Hunters storyline, but if you are still following this one you may as well.
Valance and Dengar are still on the run from Deathstick and end up taking a commuter shuttle to Canto Bight, only to run into her as soon as they get to the other planet and get their new ride. T'onga is putting together a new team and recruits Tasu Leech and Zuckuss for a dangerous new mission.
This series almost feels like a b-plot now that the main War of the Bounty Hunters story is underway. It was good to see Tasu Leech make an appearance again and I always share these on the fan page for Yanyan Ruhian who played the character in the Force Awakens.
I did think it seemed like this story was coming to an end before, but with the new mission there seems to be something else going on. Some of the threads in the story still seem to be a bit confusing to me, it will go to other planets at random and if you haven't already been reading the series or other War of the Bounty Hunters stories you will get lost.
As before if you are on board with this storyline I would keep reading, but it is not really the must read that it was earlier on.
Comics Details
Writer: Ethan Sacks
Penciler: Paolo Villanelli
Cover Artist: Giuseppe Camuncoli
Publisher: Marvel
Published: August 04, 2021