Games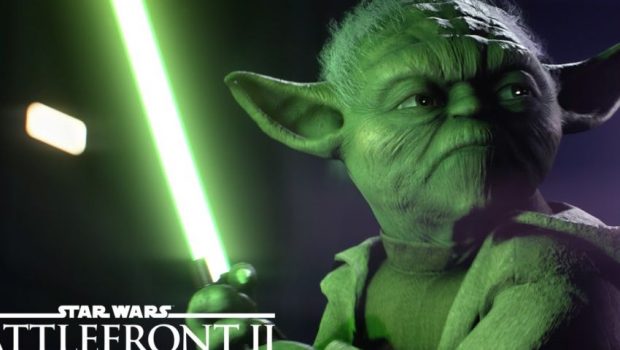 Published on July 11th, 2017 | by Admin
Star Wars Battlefront II Beta Announce
Get ready to be a hero in Star Wars Battlefront II! This October, step into the boots of a trooper, pilot or you're favourite iconic character in epic Star Wars battles in authentic locations and thrilling dogfights in the far reaches of space.
Today on the EA Star Wars blog, we announced that the Star Wars Battlefront II multiplayer beta will be coming to PlayStation 4, Xbox One and Origin for PC starting on October 4 for those who pre-order the game*. Players can take their favourite heroes to battle in the large scale 20 v 20 Galactic Assault mode on Theed City, joining Republic clone troopers and Separatist battle droids in a wild melee on the streets surrounding the royal palace. Also included in the multiplayer beta is a Starfighter Assault battle, where fans can jump into the cockpit of some of the most memorable starfighters from Star Wars.
Fans who pre-order Star Wars Battlefront II will be able to play the beta early, starting October 4. In addition to early beta access, they will also get bonus content including Yoda's Epic Lightsaber Mastery Star Card, which is only available while supplies last until October 9, 2017. The beta will open to the public on October 6 and end on October 9*.
Visit the EA Star Wars blog here to read more and to stay up to date with the latest Star Wars Battlefront II news.
*Beta offer expires 3 days prior to beginning of early access period. Yoda epic lightsaber mastery star card offer valid while supplies last until October 9, 2017. Beta access times, including pre order offer early access times, are subject to change. Offers valid only at participating retailers. Other conditions and restrictions apply. See www.ea.com/games/starwars/battlefront/battlefront-2/disclaimers for details.