Comics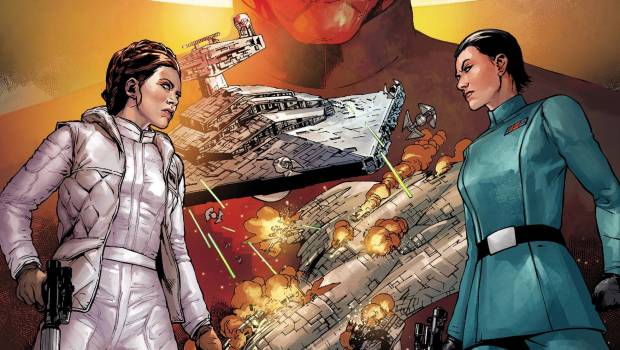 Published on October 11th, 2020 | by Tim Chuma
Star Wars #7 – The Will of Tarkin Part 1 (2020) Review
Summary: Great if you want to learn of a new character in the Star Wars universe and it fits nicely in the current series.
4
Tarkin's wrath revealed
Commander Zahara's back story is explored in how she became the protégé of Grand Moff Tarkin and then lost them and now wants to wipe out the Rebellion as it is personal for her.
Another "from a certain point of view" stories as the Rebels are a part of the story but are not the main character for this one so the perspective changes. It is set after the battle of Hoth and seemingly after the events in Bedpsin as Luke and Leia are back together. This is happening at the same time as the events in the recent Darth Vader series.
Nice call back to Tarkin being asked if he wanted to evacuate during the Rebel's attack on the first Death Star and how the Imperials call the event a tragedy as from their perspective it was.
Great artwork and storyline from this and as it is the first part of this story you can jump right in and not worry you have missed anything.
I would recommend this if you are a fan of Star Wars and want more background on the extended universe with a great new character.
Comic details:
Writer: Charles Soule
Penciler: Ramon Rosanas
Cover Artist: Carlo Pagulayan
Published: October 07, 2020