Comics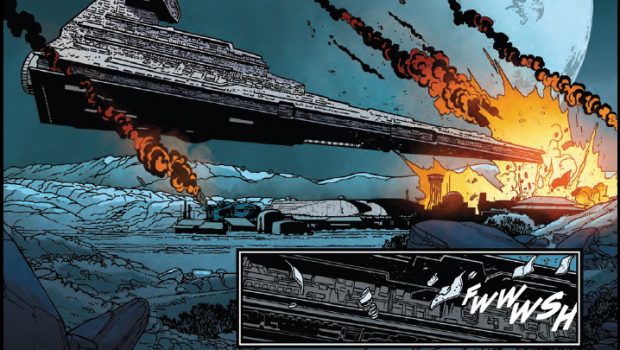 Published on May 8th, 2022 | by Tim Chuma
Star Wars #23 Review (2020)
Summary: I wouldn't think I would miss not having the War of the Bounty Hunters storyline but this one just seems to be going on an on. Plot armour for the main characters in the original film timeline means no real stakes.
Zahara on the Tarkin's Will continues her vendetta against Leia Organa over the destruction of the Death Star and the loss of her master Tarkin by daring the arriving ships to attack her so she can put into place her plan to destroy most of them by sacrificing her own and still win.
Hasn't this plotline finished yet? As with the other stories set in the original trilogy timeline it is clear that the main characters have plot armour so there are no stakes. Any number of side characters can die off but there doesn't really seem to be that much made of it.
After the excitement of the War of the Bounty Hunters story and almost rescuing Han Solo I just want them to get back trying to do that mission to be honest as this plot has gotten pretty boring.
For fans of the space battle scenes this does have them but everyone else maybe avoid this one as it is not as good a previous entries.
Comic details:
Writer: Charles Soule
Penciler: Ramon Rosanas
Cover Artist: Carlo Pagulayan
Publisher: Marvel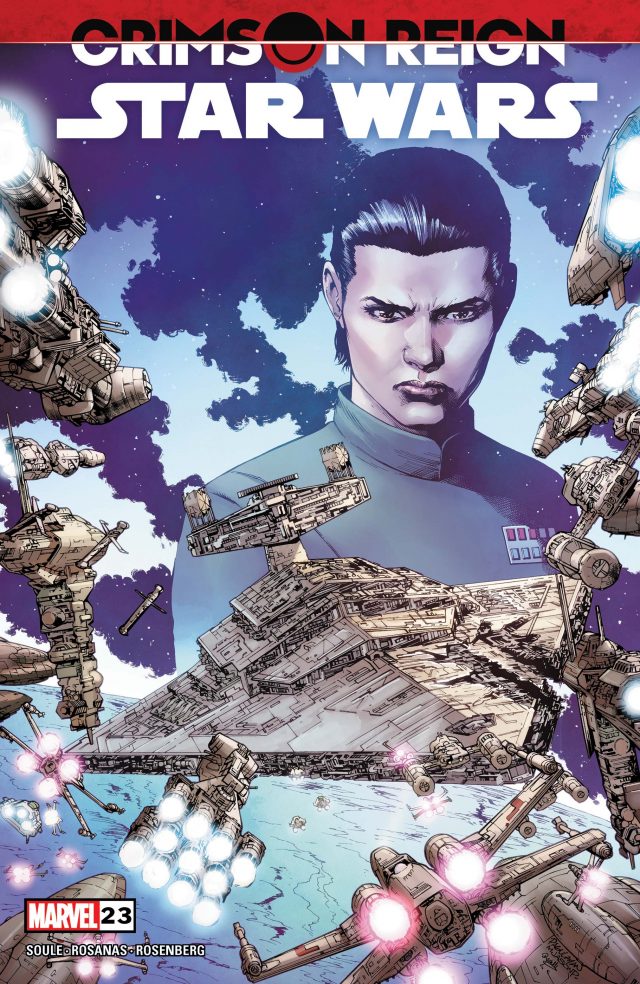 Published: May 04, 2022