Comics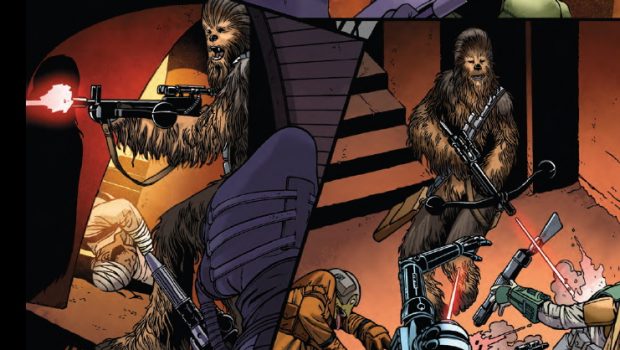 Published on April 18th, 2022 | by Tim Chuma
Star Wars #22 (2020) Review
Summary: More background and to-and-froing but it does seem like it is building up towards something.
Lady QI'RA of the Crimson Dawn makes another visit to the Rebel fleet to offer assistance and is not turned down this time like her last visit to the Millenium Falcon as they need her help. Leia finds out Kes Dameron has taken off on his own rescue mission with Starlight Squardron to rescue his wife from Tarkin's Will and another attack on one of the other parts of the Rebel fleet begins.
There is a lot of backwards and forwards narrative changes in this and despite what the cover would tell you Chewbacca is only in it for one section of the story where he is planning on rescuing Han Solo from Jabba's palace himself if he has to.
This is another story that seems to be taking place in between another big event in the series and the overall Crimson Dawn storyline that is going to be important later on.
If you are still with this series I would recommend it, but if you are wanting more action in an individual story maybe wait until the next instalment.
Comic details:
Writer: Charles Soule
Penciler: Ramon Rosanas
Cover Artist: Carlo Pagulayan
Publisher: Marvel
Published: April 13, 2022