News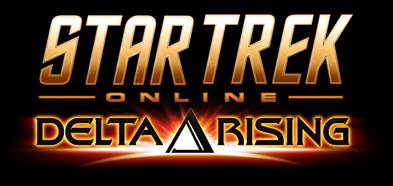 Published on September 2nd, 2014 | by Admin
Star Trek Online Welcomes Familiar Faces with Delta Rising
REDWOOD CITY, Calif. – September 2, 2014 – Today, Perfect World Entertainment Inc. and Cryptic Studios announced the addition of three actors from Star Trek: Voyager who will be joining the current cast of in-game characters in Star Trek Online: Delta Rising. In continuation with the Voyager theme of Star Trek Online: Delta Rising, Jeri Ryan (Seven of Nine), Ethan Phillips (Neelix), and Robert Picardo (The Doctor) will join Garrett Wang (Harry Kim) and Tim Russ (Tuvok) to reprise their characters from Voyager when Star Trek Online: Delta Rising launches later this fall.
Set 32 years after the events of Star Trek: Voyager, Star Trek Online: Delta Rising will bring players into the Delta Quadrant – a mysterious region of space recently made easily accessible through an ancient Iconian gateway. As players explore uncharted worlds and interact with alien species, they will partner with well-known crew members of U.S.S. Voyager to investigate an unknown enemy presence.   
Star Trek Online is a free-to-play massively multiplayer online game where players can pioneer their own destiny as Captain of a Federation starship or become a Klingon Warrior and champion the Empire through the far reaches of the galaxy. Its last expansion, Star Trek Online: Legacy of Romulus, added the option for players to rebuild the Romulan legacy as the commander of a Romulan Republic Warbird. In Star Trek Online players have the opportunity to visit iconic locations from the popular Star Trek fiction, reach out to unexplored star systems and make contact with new alien species.
To download and play Star Trek Onlinetoday for free, please visit the official website at: www.startrekonline.com
Star Trek Online is licensed by CBS Consumer Products.
® & © 2014 CBS Studios Inc. STAR TREK and related marks are trademarks of CBS Studios Inc. All Rights Reserved.