Games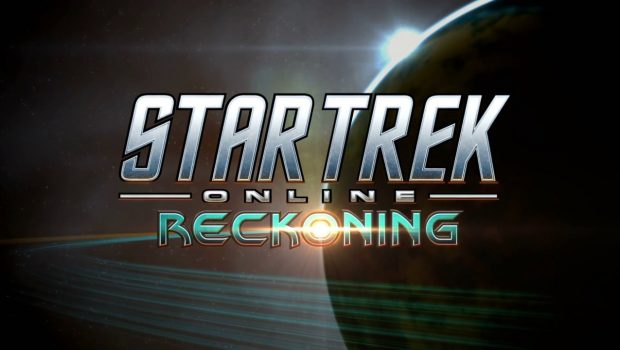 Published on April 19th, 2017 | by admin
STAR TREK ONLINE: SEASON 12 – RECKONING DEBUTS ON CONSOLES
Captains Battle Powerful Tzenkethi Forces on Xbox One and PlayStation®4
REDWOOD CITY, Calif. – April 18, 2017 – Today, Perfect World Entertainment Inc., a leading publisher of free-to-play MMORPGs, and Cryptic Studios announced Star Trek® Online: Season 12 – Reckoning is now available on Xbox One and PlayStation®4. The newest update to the Star Trek-themed free-to-play MMORPG on consoles marks the introduction of a brand new enemy, the dreaded Tzenkethi. Captains can now face off against this powerful, militant species on both Xbox One and PS4, as they participate in a new featured episode, two space queues and a full space battlezone.
Season 12 – Reckoning continues the mission from the last major expansion to release on consoles, Agents of Yesterday. Captains have discovered an abandoned space station from Star Trek: The Original Series next to a remote planet in the Alpha Quadrant. Upon further investigation they learn the planet's entire life force has been wiped out by a protomatter bomb. All signs point to the Tzenkethi as the culprit, a powerful and highly intelligent warp-capable species. Captains must now team up with the Lukari and a Klingon contingent led by General Rodek (voiced by actor Tony Todd) to stop the Tzenkethi forces from carrying out another cataclysmic attack.
These events transpire in the new featured episode, "Of Signs and Portents." Season 12 also offers console players new content to explore, including a challenging new reputation, two new space queues and new Research and Development school. A full list of features includes:
• New Featured Episode – In the brand new episode, "Of Signs and Portents," captains team up with the Lukari and a Klingon contingent to fight off Tzenkethi forces.
• New Reputation – "The Lukari Restoration Initiative" allows players to earn marks toward weapons and gear infused with protomatter technology to defend themselves from the Tzenkethi.
• New Crafting School – Season 12 introduces a new Research School to the R&D System, allowing captains to create new kits and modules.
• Two New Space Queues
o "Gravity Kills" – Captains will lead an attack on a Tzenkethi protomatter facility and collect Hawking particles to drop enemy special defenses.
o "The Tzenkethi Front" – Players will defend the Eta Serpentis system from a Tzenkethi attack by turning their protomatter weapons against them.
• Full Space Battlezone – Captains will head into final frontier to lead an all-out war against the Tzenkethi, in an effort to stop the production and deployment of protomatter weapons.
Season 12 – Reckoning brings Star Trek Online on Xbox One and PlayStation®4 up to date with the PC version. Regular updates will be made to the game on console, in an effort to bring closer parity between all three platforms.
Star Trek Online is a free-to-play massively multiplayer online game where players can pioneer their own destiny as Captain of a Federation starship, become a Klingon Warrior and champion the Empire through the far reaches of the galaxy, or rebuild the Romulan legacy as the commander of a Romulan Republic Warbird. In Star Trek Online, players have the opportunity to visit iconic locations from the popular Star Trek universe, reach out to unexplored star systems and make contact with new alien species. Star Trek Online is currently available on PC, PlayStation®4 and Xbox One.
To download and play Star Trek Online today for free, visit www.playstartrekonline.com.