Games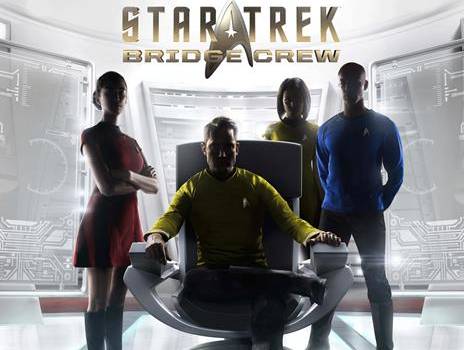 Published on December 22nd, 2017 | by Admin
STAR TREK: BRIDGE CREW NOW AVAILABLE FOR NON-VR PLAYERS WITH FREE UPDATE
SYDNEY, AUSTRALIA — December 22, 2017 — Ubisoft has announced that Star Trek™: Bridge Crew is now available for non-VR players on PlayStation®4 computer entertainment system and PC with a new free update. This update also includes enhanced Windows Mixed Reality support.
More players can now live out their Star Trek fantasies as they take command of the USS Aegis and USS Enterprise NCC-1701 using a mouse and keyboard, or a controller. Players can join matches with both VR and non-VR players seamlessly across all platforms.
Developed by Ubisoft Red Storm, Star Trek: Bridge Crew transports fans into the Star Trek universe where they assume the role of a Starfleet officer and complete missions that will determine the fate of their ship and crew. Playable cooperatively online with a crew, or solo as Captain, Star Trek: Bridge Crew puts players directly onto the bridge of a new starship, the USS Aegis, and dispatches them to explore an uncharted sector of space.
In addition to an engaging story campaign, Star Trek: Bridge Crew features an Ongoing Voyages mode, randomising missions and providing countless hours of solo and co-op adventures. Whether you want to board the USS Aegis or the legendary USS Enterprise NCC-1701 (authentically recreated from Star Trek: The Original Series), the final frontier awaits.
Star Trek: Bridge Crew is under license by CBS Consumer Products.
For more information about Star Trek: Bridge Crew, please visit startrekbridgecrew.com.