Films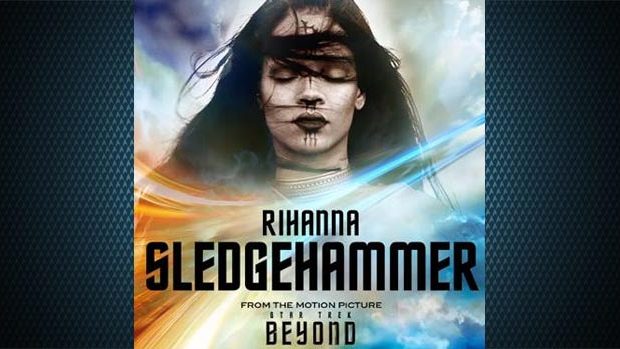 Published on June 27th, 2016 | by Admin
STAR TREK BEYOND | RIHANNA
SET PHASERS TO SLAY.
Get ready to #GoBeyond with Rihanna!
The one and only Rihanna joins the Star Trek family by providing her musical talents for the highly anticipated STAR TREK BEYOND.
The song titled SLEDGEHAMMER will feature in a brand new trailer to be released tonight, at 10pm AEST.
Please note: We will be sending links to the new trailer at 7:30am AEST tomorrow for ease.
RIHANNA ANNOUNCEMENT
Facebook: http://bit.ly/28XBGJS
Instagram: http://bit.ly/28WLK8B
TRAILER
Synopsis: "Star Trek Beyond," the highly anticipated next instalment in the globally popular Star Trek franchise, created by Gene Roddenberry and reintroduced by J.J. Abrams in 2009, returns with director Justin Lin ("The Fast and the Furious" franchise) at the helm of this epic voyage of the U.S.S. Enterprise and her intrepid crew. In "Beyond," the Enterprise crew explores the furthest reaches of uncharted space, where they encounter a mysterious new enemy who puts them and everything the Federation stands for to the test.