Films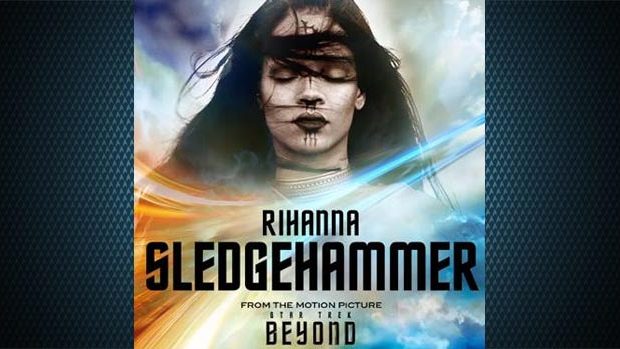 Published on June 28th, 2016 | by admin
STAR TREK BEYOND | NEW TRAILER FEATURING RIHANNA'S SLEDGEHAMMER
'SLEDGEHAMMER'
The Enterprise crew must find strength in unity in the brand new trailer for STAR TREK BEYOND featuring Rihanna's new single, 'SLEDGEHAMMER'.
NEW TRAILER
Cast:  Simon Pegg, Chris Pine, Zachary Quinto, Zoë Saldana, Karl Urban, Anton Yelchin, John Cho, Sofia Boutella, and Idris Elba
Synopsis: "Star Trek Beyond," the highly anticipated next instalment in the globally popular Star Trek franchise, created by Gene Roddenberry and reintroduced by J.J. Abrams in 2009, returns with director Justin Lin ("The Fast and the Furious" franchise) at the helm of this epic voyage of the U.S.S. Enterprise and her intrepid crew.  In "Beyond," the Enterprise crew explores the furthest reaches of uncharted space, where they encounter a mysterious new enemy who puts them and everything the Federation stands for to the test.
Directed by: Justin Lin
Produced by: JJ Abrams
Facebook: facebook.com/StarTrekAU
Twitter: @ParamountAU
Instagram: @ParamountAU
#GoBeyond
#GoBeyond with @Rihanna
STAR TREK BEYOND releases in cinemas JULY 21, 2016
This email (including any attachments) is for its intended-recipient's use only. This email may contain information that is confidential or privileged. If you received this email in error, please immediately advise the sender by replying to this email and then delete this message from your system.