Games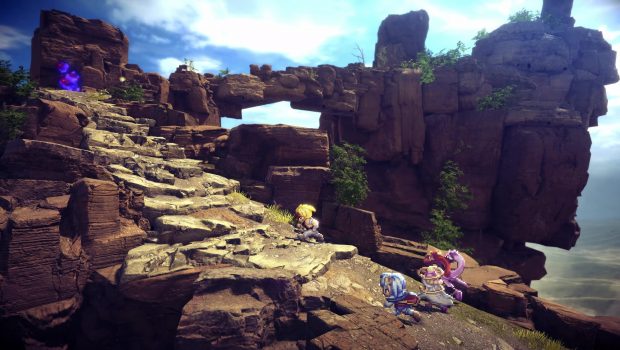 Published on November 3rd, 2023 | by Adrian Gunning
Star Ocean: The Second Story R | Out Now + Launch Trailer
SQUARE ENIX® today announced that STAR OCEAN® THE SECOND STORY R™, the 2.5D remake of the highly acclaimed second installment of the STAR OCEAN series, is available today both physically and digitally for Nintendo Switch™, PlayStation®5 (PS5®) and PlayStation®4 (PS4®) consoles, and digitally on PC via STEAM®. STAR OCEAN THE SECOND STORY R revitalizes the renowned 1998 RPG with a charming 2.5D aesthetic, a rearranged soundtrack, new difficulty settings, numerous quality-of-life improvements and more.
Watch the STAR OCEAN THE SECOND STORY R launch trailer here.
"When we first announced the game, the fan response we heard from around the world was incredibly exciting," said Kei Komaki, the game's Producer. "Throughout the development of STAR OCEAN THE SECOND STORY R, we often found new ways to appreciate the original game, and seeing others share that passion with us was amazing. Now that the game has launched, we are thrilled that players will be able to see our full vision – a reimagining made for fans new and old."
Watch the STAR OCEAN THE SECOND STORY R Composer Interview here.
In STAR OCEAN THE SECOND STORY R, Claude, a Federation officer, is searching for a way home after being transported to an underdeveloped planet. A chance encounter with a girl named Rena draws them together into a quest to save her people, just as an ancient prophecy foretold. Players can begin the game with either Claude or Rena, with their perspectives and potential allies changing depending on their choice.
STAR OCEAN THE SECOND STORY R features fast-paced, real-time combat, a deep skill system and Private Actions, which will allow players to grow relationships with their party members and unlock multiple different endings. STAR OCEAN THE SECOND STORY R has Japanese and English text and voiceover language support, with voiceovers performed by members of the original cast. Subtitle support for French, Italian, German, and Spanish is available via a software update.
STAR OCEAN THE SECOND STORY R is now available for Nintendo Switch, PS5, PS4 and PC via STEAM. For more information, visit: https://starocean2r.square-enix-games.com/en-us/