Games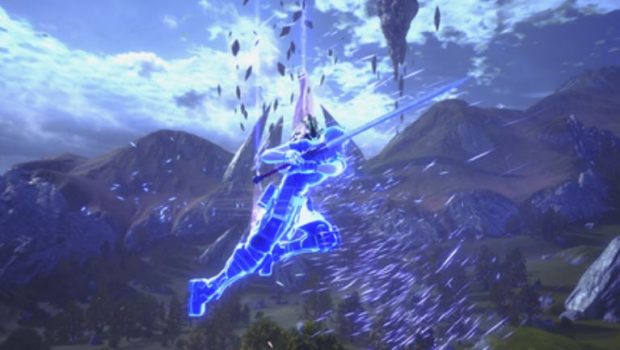 Published on October 28th, 2021 | by Adrian Gunning
STAR OCEAN THE DIVINE FORCE | Coming 2022
SQUARE ENIX® announced today that STAR OCEAN® THE DIVINE FORCE™, an all-new entry in the beloved action-RPG series, is coming to the PlayStation®5 (PS5™) system, the PlayStation®4 console, Xbox Series X|S, Xbox One and STEAM® in 2022. Developed by tri-Ace Inc., STAR OCEAN THE DIVINE FORCE will transport players to an expansive sci-fi fantasy world and take them on an exhilarating journey with fast-paced action combat, rich exploration and an original story. With STAR OCEAN celebrating its 25th anniversary this year, THE DIVINE FORCE builds on that rich history with new features that are sure to delight for many years to come.
To watch the STAR OCEAN THE DIVINE FORCE Debut Trailer, visit: https://youtu.be/jIJe4ZUD0Gc
Key art featuring the two protagonists: Raymond and Laeticia
The Debut Trailer showcases various new and returning elements to the STAR OCEAN franchise that players can look forward to:
Super-high-speed action battles
No random encounters – players will seamlessly enter battles with enemies that populate the world
Players can float in the air, dive at enemies and fly around areas
Richer exploration – climb towering mountains, venture into dark, vast valleys and investigate the castles and towns present in the world
Showcasing a diverse cast of playable characters, STAR OCEAN THE DIVINE FORCE will tell a gripping story that seamlessly melds science fiction and fantasy elements and can be enjoyed by newcomers to the series and veterans alike. The game features dual protagonists, which offer different story perspectives and gameplay experiences: Raymond, the captain of the space trading ship, Ydas, and Laeticia, the princess-knight of a kingdom on an underdeveloped planet. Fate will bring Raymond, Laeticia, and several other ally characters together, all designed by renowned artist Akiman (STAR OCEAN: Integrity and Faithlessness, STREET FIGHTER series).