Games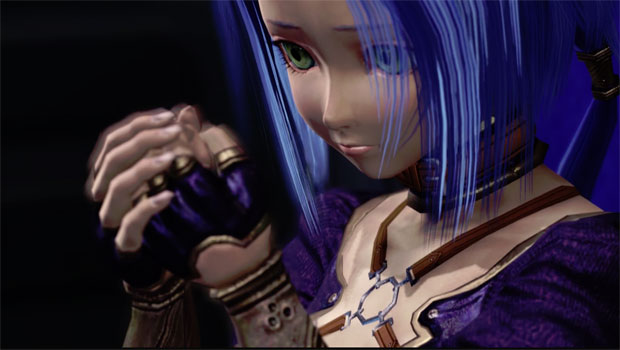 Published on July 12th, 2018 | by Admin
Star Ocean: Anamnesis Out Now
12th July 2018 – Square Enix Ltd., today announced that an all-new chapter in the STAR OCEAN™ saga awaits players today as STAR OCEAN: ANAMNESIS™ is now available on the App Store® and Google Play™ Store for mobile devices in select countries. The free-to-play sci-fi adventure game allows players to control a squad of up to four players through fast-paced RPG-style battles to fight against the toughest foes in the universe.
STAR OCEAN: ANAMNESIS features a brand new co-op multiplayer mode and gives players the freedom to choose between attackers, sharpshooters, defenders, invokers and healers to assemble endless iconic pairings of fan-favorite characters from the STAR OCEAN series. The game includes full English and Japanese voice acting which the player can choose between, and artwork by Akira "AKIMAN" Yasuda, renowned for his work in STAR OCEAN: Integrity and Faithlessness™, the STREET FIGHTER series, and TURN A GUNDAM. The game also features music composed by Motoi Sakuraba, renowned for his work in the STAR OCEAN, VALKYRIE PROFILE, and TALES OF series.
Special bonuses are available to all players who download and log into the game:
Pre-Registration Reward – Following the large number of fans who took part in the pre-registration campaign, all players who log into the game before 3rd September 2018 will receive a generous reward of 5,000 in-game Gems (the valuable in-game currency), a 5-star Faize unit, and other generous rewards.
Login Bonus – From 10th July – 7th August, players will be treated to generous login rewards in addition to daily bonuses, including a Weapon Ticket that guarantees at least one 5-star weapon, Gems, and more.
The launch trailer is available to view here: https://youtu.be/iDNzIOtV12c
STAR OCEAN: ANAMNESIS is now available on the Apple App Store® and Google Play®. For more information go to: https://staroceangame.com/home/