Blu-ray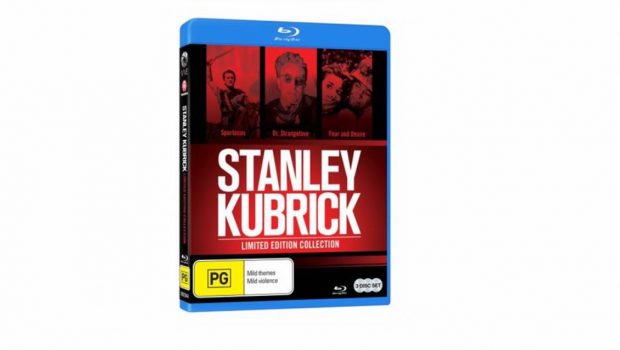 Published on July 20th, 2016 | by admin
Stanley Kubrick Collection out August 3
Stanley Kubrick Collection on Blu-ray

Wednesday, July 20, 2016 – Via Vision Entertainment is thrilled to announce the release of the Stanley Kubrick Collection on Blu-ray. This limited edition set of Spartacus, Fear and Desire and Dr. Strangelove will be out August 3.
Winner of four Academy Awards Spartacus is the acclaimed action-adventure epic of a hero's rise from slave to gladiator. The all-star cast is headlined by Kirk Douglas in the title role, and includes Laurence Olivier, Peter Ustinov, Tony Curtis and Charles Laughton. Dalton Trumbo, then blacklisted, adapted the screenplay from a novel by Howard Fast.
Dr. Strangelove or How I Learned to Stop Worrying and Love the Bomb is the audacious black comedy classic on nuclear annihilation with Peter Sellers delivering three outstanding performances opposite greats Sterling Hayden, as the mad general who goes rogue and orders a B-52 airstrike on the Soviet Union and George C. Scott as a top brass advisor whose thankless task is to help avert the impending catastrophe.
Kubrick's debut feature Fear and Desire completes the set. It's the story of a group of soldiers who crash land behind enemy lines and must work their way back to safety. It showcases the obsessions and themes that would later become synonymous with the great director's work. Each disc in this collection includes special features. This is the perfect Father's Day gift for film buffs.