Blu-ray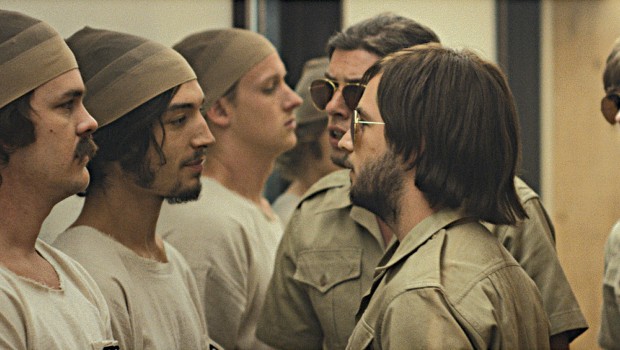 Published on April 4th, 2016 | by admin
The Stanford Prison Experiment – April 28, 2016
Universal Sony Pictures Home Entertainment is releasing The Stanford Prison Experiment – available to own on DVD & Digital April 28, 2016.
Based on the notorious true story, The Stanford Prison Experiment tells the gripping story of a college psychology study that goes horribly wrong. Featuring an extraordinary cast including BILLY CRUDUP (Spotlight, Blood Ties), EZRA MILLER (The Perks of Being a Wallflower, Trainwreck), OLIVIA THIRLBY (Juno, The Wedding Ringer), TYE SHERIDAN (Mud, The Tree of Life), MICHAEL ANGARANO (Haywire, Sky High) and KI HONG LEE (The Maze Runner, Unbreakable Kimmy Schmidt).
In 1971, Stanford University professor Dr. Philip Zimbardo (Crudup) cast a selection of 24 male student volunteers as prisoners and guards in a simulated jail to examine the source of abusive behaviour in the prison system over a two week period. Tension soon arose as each student internalised their new role in a way that no one expected. As the experiment began, the 'guards' quickly tightened their grip on 'prisoners' and became abusive as 'prisoners' found themselves denied their basic privileges.
The results astonished the world, as participants went from playful middle-class undergraduate students to drunk-with-power sadists and submissive victims that spiralled out of control in just a few days.
Winner of two awards at the Sundance Film Festival, including Best Screenplay, and created with the close participation of Dr. Zimbardo himself, The Stanford Prison Experiment is a chilling, edge-of-your-seat thriller about the dark side of power and the effects of imprisonment.