Games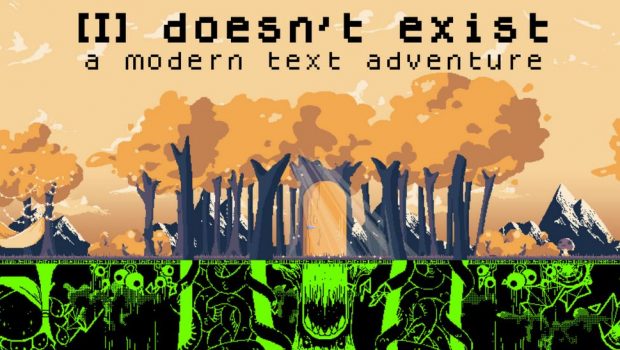 Published on September 13th, 2023 | by Andrew Bistak
Stand By for Existential Dread with Modern Text Adventure "[I] doesn't exist"
Prepare to examine what it means to be "human" as prolific indie horror publisher DreadXP and developer LUAL Games announced today a small delay for [I] doesn't exist — a modern text adventure exploring themes of control, isolation, and mental health. Due to additional Steam approval time, the game will be released soon.
Inspired by beloved titles such as The Beginner's Guide, Stories Untold, Buddy Simulator, and Zork, [I] doesn't exist is a love letter to the origins of narrative-focused gaming and levels up the text adventure genre through the use of conversational text recognition, beautiful, surreal pixel art, and unconventional, intrapersonal themes.
[I] doesn't exist is a one-of-a-kind combination of trance-like visuals and text-based narrative design — a modern text adventure that offers a dreamlike experience to those who enter its world. Using modern "Natural Language Processing" technology, players can type out organic responses to in-game prompts, making for intuitive and creatively out-of-the-box solutions. There are also puzzles and cute talking mushrooms! But this dream becomes more uncomfortable as the façade starts to show cracks.
[I] doesn't exist releases soon on Steam and itch.io for Windows PC. Dreamers can download the demo now and wishlist the full game.