Films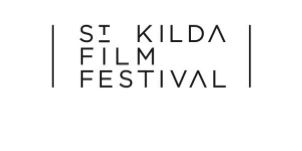 Published on April 4th, 2017 | by admin
ST KILDA FILM FESTIVAL ANNOUNCES 2017 SPECIAL PROGRAMS
St Kilda Film Festival provides opportunities for both emerging and established filmmakers, producers and directors to gain recognition among their peers and the general public. Amongst the exciting ten-day calendar there will be a range of special programs screened at this year's Festival.
The Tokyo Short Shorts Film Festival will showcase the future of Japanese filmmaking sourced from the largest short film festival in Asia. The films have been selected from the Academy Accredited Festival and have been earmarked as providing moviegoers an insight into the next generation of Japanese cinema.
Jeffrey Bowers, Senior Curator at Vimeo, joins this year's St Kilda Film Festival as the event's international guest. Bowers, who is also a Content Curator for Vice, has curated a program from the American digital film viewing service for the 2017 St Kilda Film Festival, and will join in a Q&A with guests following the screening.
The National Film & Sound Archive (NFSA) will this year be pressing play on its program "Graham Kennedy: The King of TV". This event is in conjunction with the 60th anniversary of the first episode of The Graham Kennedy Show going to air. Highlights will include Kennedy's first-ever filmed appearance as well as his last hosting gig. This session will also feature a panel of special guests, including his long time IMT scriptwriter Mike McColl-Jones, and Nine's voiceover legend Pete Smith.
An Indigenous retrospective, "Short Black" will feature short films by prominent indigenous filmmakers, and well-respected director Nicholas Boseley and producer Michelle Broun will also take part in a free forum on Indigenous filmmaking prior to the screening.
City of Port Phillip Mayor, Cr Bernadene Voss commends the fantastic variety of programs and content featured in the 2017 Festival program.
"The 2017 St Kilda Film Festival will this year showcase a diverse and comprehensive selection of programs that will allow viewers to be entertained and educated throughout. We hope to broaden the viewing horizons of attendees by including international programs such as the Vimeo Short Film Showcase and the Tokyo Short Shorts Programs, to encourage attendees to support filmmakers and film services both locally and abroad. We are also incredibly pleased to reinforce our partnership with the NSFA and the Short Black Indigenous Program in support of NAIDOC week," said Cr Voss.
The full festival program including Australia's Top 100 Short Film Competition, the SoundKILDA Music Video Competition, Under the Radar Competition and free filmmaker development program will be announced Wednesday 26 April.
The St Kilda Film Festival runs 18 to 27 May, 2017 and is proudly produced and presented by the City of Port Phillip. It is Australia's longest running short Film Festival with a prize pool that totals over $50,000. Award-winning films from the St Kilda Film Festival will be eligible for consideration in the OSCARS® Short Film and Documentary Short Awards.
For program details and to purchase tickets, head to www.stkildafilmfestival.com.au