Events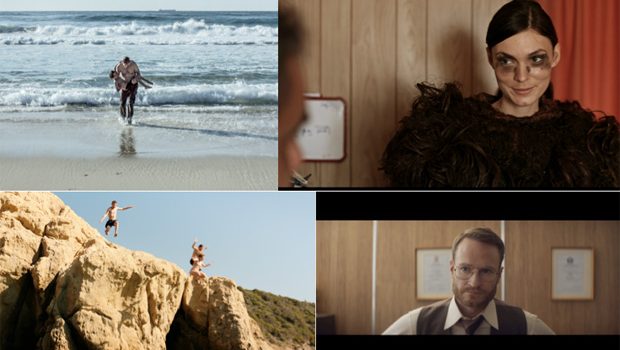 Published on April 26th, 2017 | by admin
St Kilda Film Festival 2017 Full Program Reveal
ST KILDA FILM FESTIVAL REVEALS FULL PROGRAM FOR 2017 Thursday 18 May – Saturday 27 May
St Kilda Film Festival has revealed its action packed 10-day event calendar for 2017.
Proudly produced by the City of Port Phillip, the Festival is Australia's longest running publicly owned short film festival, running from Thursday 18 May to Saturday 27 May, 2017.
The highly anticipated gala event's Opening Night will take place at the magnificent Palais Theatre on Thursday 18 May. It will be the first event to be hosted in the historic venue since its major restoration and refurbishment works near completion. More than 2,700 film and television guests and industry professionals will walk the red carpet to preview a selection of films that represent the range of programs screening at the 2017 Festival.
St Kilda Film Festival provides the most comprehensive overview of the national short film industry, screening the Top 100 short film entries received each year from across Australia; alongside a rich program of music videos, International Programs, special screenings and events, plus Australia's largest free Filmmaker Development Program.
City of Port Phillip Mayor, Cr Bernadene Voss praised the calibre of filmmakers and welcomed the diversity of films, genres and locations of the 2017 program.
"The selection of films in this year's Festival represent the Australian filmmaking industry in all its glory – diverse, creative, incredibly talented and exciting. We are so proud to continue offering a platform for filmmakers and industry heavyweights alike to show the depth of local stories and talent," says Cr Voss.
Festival Director Paul Harris said he was delighted to announce a world-class line up of short films created by some of Australia's most talented filmmakers.
Highlights from Australia's Top 100 Short Film Competition include:  – The Eleven O'Clock – (Victorian premiere) Comedy. Directed by Derrin Seale, starring Josh Lawson and Damon Herriman. The delusional patient of a psychiatrist believes he's actually a psychiatrist. As they each attempt to treat each other the session gets out of control. – Fish with Legs – Comedy/Animation. Directed by Dave Carter, starring Frank Woodley and Barry Otto. A school of fish wakes one morning to discover that everyone has grown legs. Is it evolution, or a curse from God?  – Big City – Drama. Directed by Jordan Bond and Lachlan Ryan, starring CJ Fortuna and Gurvinder Atwal. A short film about making a friend on the ride home.  – Eaglehawk – Drama. Directed by Shannon Murphy, starring Tilda Cobham-Harvey, Ryan Corr, Wayne Blair, Georgina Symes, Dylan Young and Krew Boylan. In a remote forest, an aspiring actress immerses herself in the mythical world of the "Yowie" to scare others and herself into living.
The Top 100 Short Film Competition this year also includes actors, Kaiya Jones (Jolly Rogers), Mirrah Foulkes (Trespass) and Damien Walshe-Howling (MESSiAH) directing films.
On Thursday 25 May, the St Kilda Film Festival will also showcase the country's best music videos made by Australian filmmakers, featuring local and international musicians. SoundKILDA will feature music videos from the likes of Courtney Barnett, Client Liaison, Ball Park Music, Lisa Mitchell, Dena Amy and King Gizzard and the Lizard Wizard.
Other special programs and screenings outside of the Top 100 program include the Under the Radar youth short film competition, International short film screenings, and the Web Series program which returns for the second year.
The Big Picture filmmaker development program, one of Australia's biggest free Filmmaker Development Days, will take place on Saturday 21 May, granting attendees access to forums, workshops and couch conversations with leading industry professionals such as Neil Triffett (Emo the Musical) and Keily Lefever (City Homicide, Something in the Air, Miss Fisher's Murder Mysteries).
The St Kilda Film Festival is also proud to partner with the Virtual Reality (VR) Cinema at this years festival by offering a unique viewing experience for audience members. Patrons will be able to watch a selection of short films and music videos for free, whilst wearing VR headsets to be simultaneously immersed in the content. Attendees will view four to five VR shorts uninterrupted, showcasing the creativity and passion of the burgeoning VR scene.
The St Kilda Film Festival is Australia's longest running publicly owned short film festival, proudly produced and presented by the City of Port Phillip and includes a prize pool that totals more than $50,000. Award-winning films from the St Kilda Film Festival will be eligible for consideration in the OSCARS® Short Film and Documentary Short Awards.
The full St Kilda Film Festival program is now available. For further information and to purchase tickets, visit www.stkildafilmfestival.com.au