Games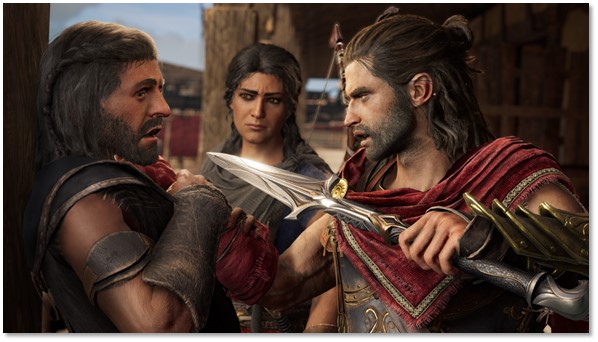 Published on January 17th, 2019 | by Admin
SSASSIN'S CREED® ODYSSEY: LEGACY OF THE FIRST BLADE EPISODE 2 NOW AVAILABLE
Sydney, Australia — January 17, 2019 — Today, Ubisoft announced that Shadow Heritage, the second episode in the first post-launch story arc for Assassin's Creed® Odyssey Legacy of the First Blade, is now available across all available platforms.
In Shadow Heritage, a letter from Darius leads players to investigate a mystery through which the hero will come face to face with a new threat, The Tempest, a mastermind of naval battle who commands her own fleet. With her superior naval techniques and deadly weaponry, she will stop at nothing to ensure the hero's demise.
Each episode of Legacy of the First Blade will feature a new ability for each branch of the skill tree: Hunter, Warrior and Assassin. The first episode, Hunted, introduced a new Assassin ability, and in Shadow Heritage players will discover a new Hunter ability, Rapid Fire. It will allow players to rapidly shoot arrows without having to reload with the firing speed increasing with each skill level and will be a valuable skill to all players, not only those with a Hunter playstyle.
To access Shadow Heritage, players must have completed Hunted, the first episode of Legacy of the First Blade, and the Naxos questline in Chapter 7 of the main story of the game, and must have reached character level 28 or above.
The Assassin's Creed Odyssey post-launch plan is the biggest and most ambitious in the franchise, and the launch of Legacy of the First Blade is just the beginning for players who wish to progress further with new content in Ancient Greece. Season pass owners will access two major episodic storylines, Legacy of the First Blade and The Fate of Atlantis. Players can dive into new episodes as they premiere, or experience the epic adventures in their entirety once all episodes are available. The season pass also includes Assassin's Creed® III Remastered and Assassin's Creed® Liberation Remastered and will be released this March.
For more information on Assassin's Creed, please visit: assassinscreed.com.
For the latest on Assassin's Creed Odyssey and other Ubisoft games, please visit news.ubisoft.com.