Games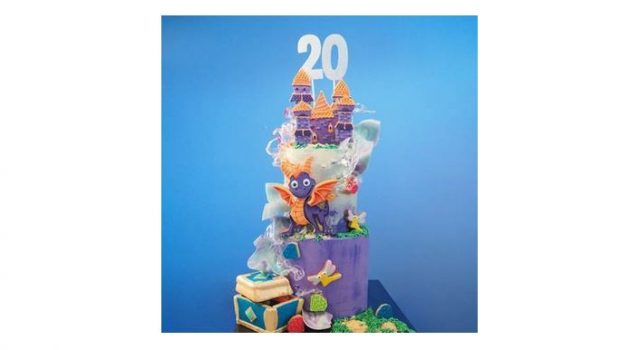 Published on November 12th, 2018 | by Admin
Spyro turns 20! Watch this one-of-a-kind, Spyro birthday cake come to life
Happy birthday Spyro™!
On 13 November 2018, the nation's favourite purple dragon and '90s icon turns 20! To celebrate his return, baking sensations and long-time pals, Raymond Tan and Vickie Liu teamed up to bake him a one-of-a-kind Spyro themed purple birthday cake.
Flying onto our screens back in 1998, Spyro ignites a wave of nostalgia amongst '90s kids alongside other notable trends of the decade including Furbies, Heartbreak High, snap bracelets and Tamagotchis.
With cassis grape swiss meringue buttercream, chocolate shards and delicate isomalt sugar work, the cake is a masterpiece in itself, adorned with cookies baked by Vickie, including Sparx the dragonfly and Spyro Gems.
Watch the cake come to life here.
The Spyro™ Reignited Trilogy game collection launches worldwide on 13 November with Spyro™ back and bringing the heat! Now fans can rekindle the fire with the beloved video game icon like never before in the original three games that ignited a phenomenon, Spyro™ the Dragon, Spyro™ 2: Ripto's Rage! and Spyro™ Year of the Dragon. The Spyro Reignited Trilogy lets players glide to new heights, unleash fire-breathing attacks, and explore lush environments in more than 100 levels in fully remastered glory.