Games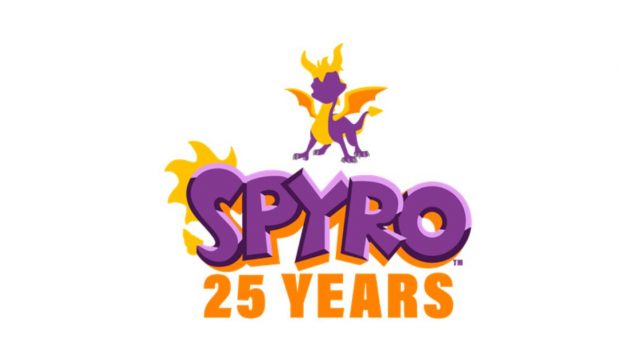 Published on September 4th, 2023 | by Adrian Gunning
Spyro Celebrates 25 Years and 10M Units Sold-Through this September
Just in time for Spyro's 25th anniversary, the Spyro Reignited Trilogy has achieved an epic milestone, with ten million fans around the globe getting in on the flame-throwing action.
Originally developed by Insomniac and published by Sony, the beloved platformer first debuted in September 1998 on PlayStation to critical acclaim. Fans quickly adopted the purple dragon as a new mascot worthy of Crash Bandicoot's status, and a video game icon was born. Not only was the original launch a triumphant success, but its original soundtrack made a name for itself. Created by The Police drummer, Stewart Copeland, the 49-tracks have also become a staple of the original games.
Toys for Bob launched the Spyro Reignited Trilogy in November of 2018 which has been a big part of the series' 25-year history that spans fourteen games. This includes a range of Spyro-focused games, a reboot, three spin-offs, and one collection – all of which received positive reviews. Spyro fans rejoiced when the original first three games would be receiving a remaster from Activision with Spyro Reignited Trilogy. The game did not disappoint – receiving high scores across the board for its attention to detail, timeless charm, and stunning graphics, all while remaining faithful to the original masterpiece.
Since its launch, the Spyro Reignited Trilogy has come to multiple platforms including PlayStation 4, Xbox One, Switch, and PC. In addition to remastering the game, Toys for Bob remastered the original soundtrack, which Activision has officially released to Spotify to celebrate the anniversary.
Twenty-five years later, the iconic franchise still maintains its huge following. Want to fire up the fun with the Spyro Reignited Trilogy? Head to the official site for more information or to purchase the game. Checkout the Spyro Reignited Trilogy official game soundtrack here.
Follow Spyro's social channels to keep up with the 25th-anniversary celebrations – Instagram, Twitter, Facebook, YouTube.
*Worldwide sell-through figures based on reporting received from digital and retail partners and Activision internal estimates.