Games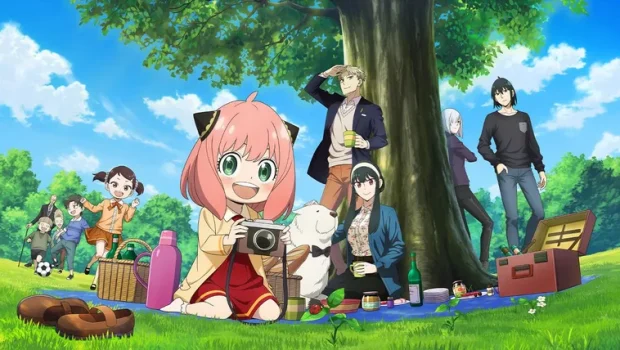 Published on September 15th, 2023 | by Admin
SPY x FAMILY MAKES ITS VIDEO GAME DEBUT WITH SPYxANYA: OPERATION MEMORIES
The Forger family is making their video game debut in the new SPYxANYA: OPERATION MEMORIES from Bandai Namco Europe. Based on the SPY x FAMILY manga and anime, players will take control of the loveable yet mischievous Anya Forger, an orphan with telepathic abilities who was adopted by Loid Forger. The game is being developed for PlayStation 5, PlayStation 4, Nintendo Switch, and PC via STEAM, and will release in 2024. Watch the new trailer here: https://youtu.be/O3gpElMkF98
SPYxANYA: OPERATION MEMORIES will feature the following:
Experience SPY x FAMILY through Anya's Eyes – Tasked with making a photo diary as an assignment for Eden College, players must take memorable pictures of Anya to complete her diary from the series through outings including parks, beaches, dog parks, aquariums and museums.
Take pictures when Anya finds something interesting – Find something that catches Anya's attention to capture memorable pictures of her, her family and her friends. Good pictures will be saved as Anya's memories.
All fun and mini-games – A variety of more than 15 mini-games are available to players. Experience fun games based on the familiar scenes from the anime – ranging from peanut-themed bowling to rhythm training with Yor to earn points and unlock costumes and outing items.
Create your own style – Customize the Forgers with unlockable costumes and other items to create your style to deepen the fun of the game. Also use the game's photo mode to take the perfect portrait of the Forger family!
SPYxANYA: OPERATION MEMORIES will arrive on PlayStation 5, PlayStation 4, Nintendo Switch and PC in 2024.
For more information about SPYxANYA: OPERATION MEMORIES visit the official website and for other titles from Bandai Namco Europe please visit: https://www.bandainamcoent.eu, or follow us on Facebook at https://www.facebook.com/BandaiNamcoEU. Join the conversation on Twitter at https://www.twitter.com/BandaiNamcoEU.