Comics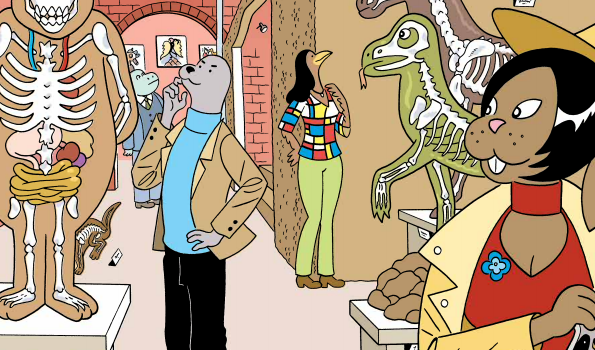 Published on August 16th, 2017 | by Dana Folkard
SPY SEAL #1 REVIEW
Summary: A seal-headed spy...what's not to love?
4
A satisfying and enjoyable introduction.
Talented cartoonist, Rich Tommaso, has launched his new espionage comic series about an anthropomorphic seal, who is a secret agent for Britain's most covert MI-6 division, appropriately titled: Spy Seal. Be prepared to dive into a world filled with intrigue, assassins and a snappy dressed seal, who gets up to all sorts of adventurous shenanigans.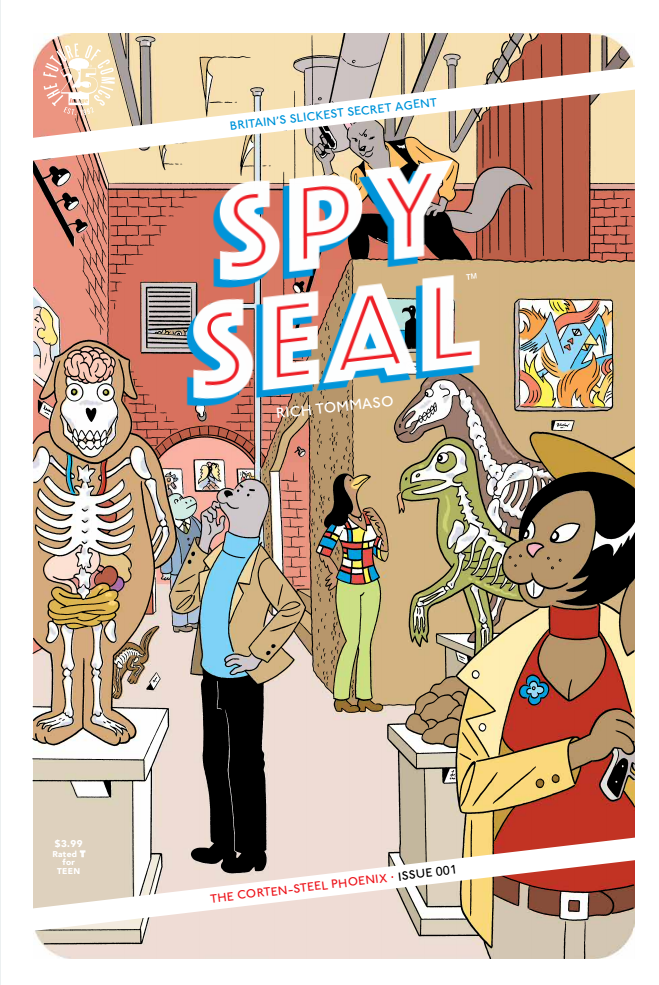 We begin this story with Malcolm Warner, a.k.a. Spy Seal, hanging out, reading the paper and talking to his feathered friend, Sylvia. Politics, a recent bombing by a Russian spy and art are the topics discussed, and after lamenting over the fact he desperately needs a job, Malcolm is convinced by Sylvia to go and check out the opening of an art exhibition at the Phoenix Gallery. Once at the exhibition, Malcolm encounters a rather sexy and buxom bunny, called Angora, who slinks herself onto his arm and drags him in to watch the opening of the show. Of course, there is more to this bunny that meets the eye, and after an unexpected attack from two Russian spy's who attempt to assassinate a local politician, Malcolm is swept up in a series of events that will alter his life forever. He now embarks on a covert mission, no doubt filled with all sorts of mysterious meetings, high flying adventures and many more buxom babes I'm sure.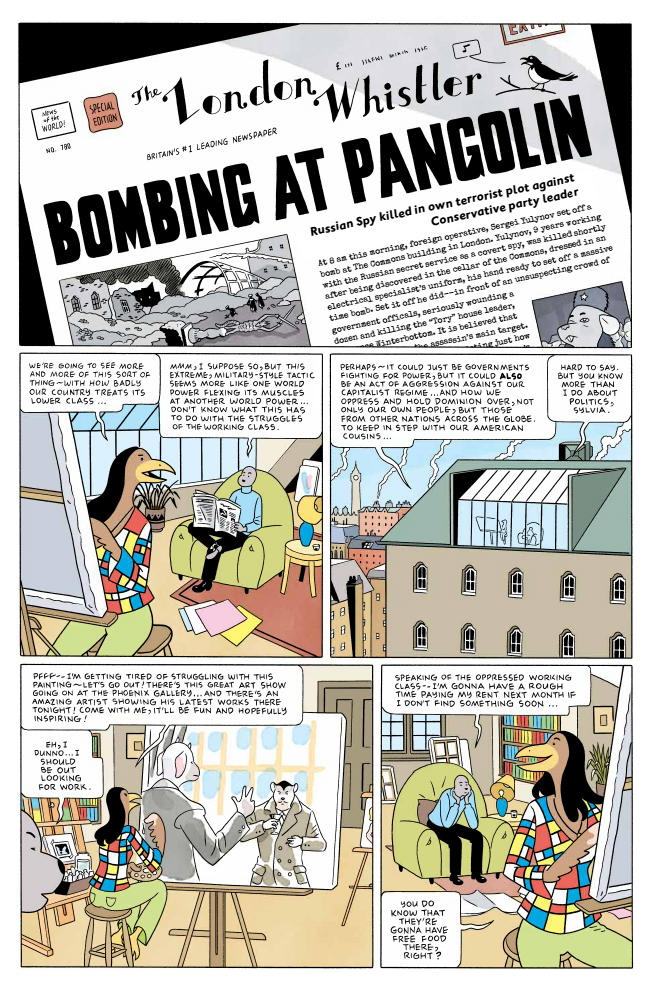 I first heard about Rich Tommaso's Spy Seal earlier in the year, when I was posting a press release about the sudden explosion of this character online, a character that Tommaso created when he was only thirteen. After reading the first issue, this world and the characters that inhabit it remind me of how I pictured spies to be when I was a young girl, albeit not looking like anthropomorphic animals, but possessing that thrill-seeking and adventurous and vibe that makes this story fun to read.
I had a lot of fun reading the first issue of this series, finding it to be a light-hearted jaunt into a somewhat romantic spy world. I rather like how we enter this narrative with Malcolm down on his luck, out of work and desperately looking for a job to make some much needed coin. Lucky for him, he's a natural athlete and an avid follower of jiu-jitsu, two things that lend themselves to the very physical word of spies, where scaling building and jumping out of moving cars is a regular activity. I get the feeling we are going to see this character evolve and grow throughout the story, and I'm looking forward to seeing where this new life will take him. I also enjoyed the politics peppered throughout the narrative, as I found it to be convincing, relevant and fitting in with the whole genre and themes.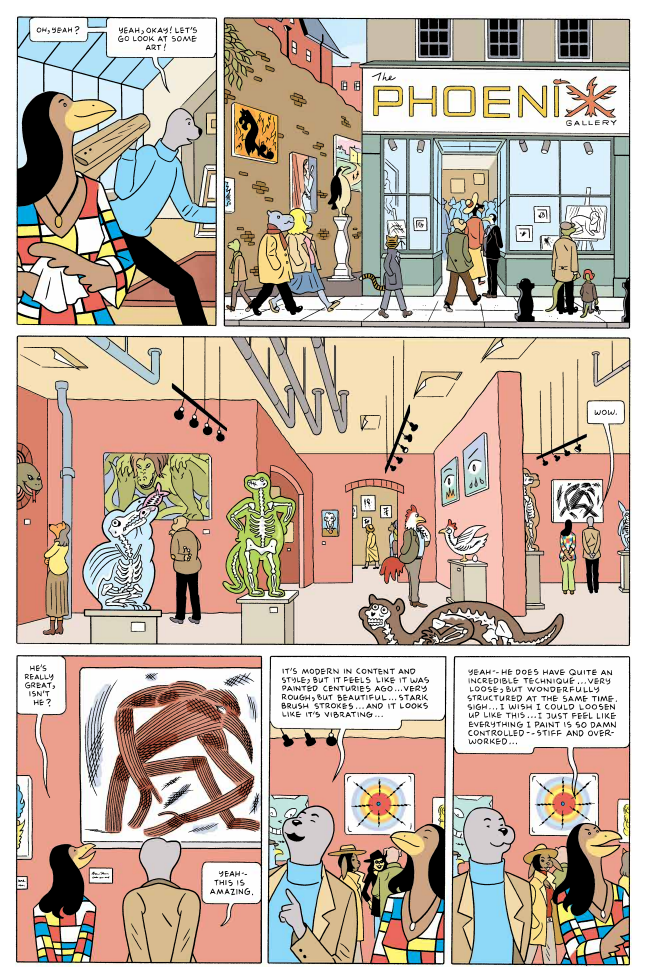 Rich Tommaso not only writes but pens this series. The art is drawn in a clear-line style, and is somewhat reminiscent of older European comics, like Tintin or Asterix. The lines are clean, with cartoon-like details reflected in the animals and the surrounding world, with the characters standing out against the backgrounds, which possess more detailed linework and features. I found it all to be visually playful, and I enjoyed stepping into this world, that for me perfectly suits an espionage story. I also love the fact that the players in this story are anthropomorphic, all sporting animated animal heads, which I found to be rather light-hearted and enjoyable to look at. The colouring reminds me a bit of pop art, with bright colours dominating the palette. It works well with the art style and lends itself to this story, evoking a sense of nostalgia.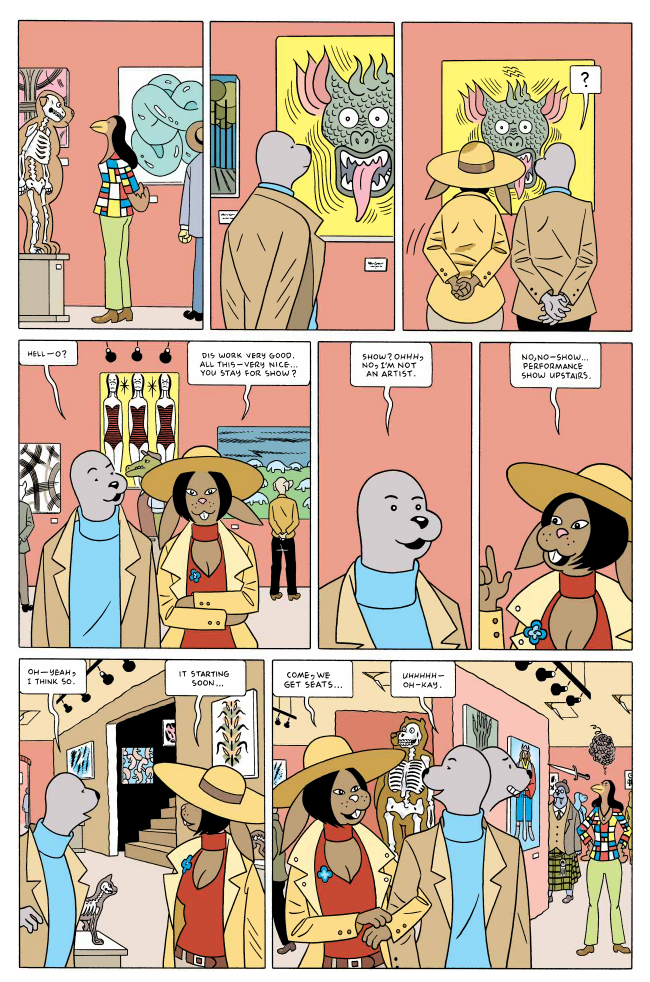 Overall, I found this to be an entertaining introduction for Spy Seal. Whilst it may have been a little predictable at times, I actually didn't mind, as I loved the overall vibe and flow of the narrative. Malcolm Warner has me intrigued, and I'm looking forward to seeing where this new adventurous life will take him. If you're looking for an enjoyable read with retro-inspired art, then grab a copy and check it out today!
I'm giving this issue 4 out of 5 stars!
---
COMIC DETAILS
CREATIVE TEAM: Rich Tommaso
PUBLISHER: Image Comics
PUBLICATION DATE: August 16, 2017
REVIEWER: Dana Folkard