Comics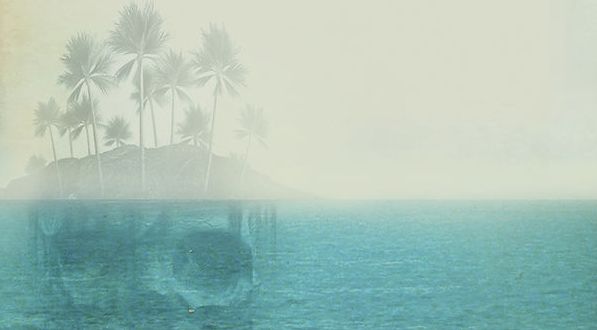 Published on March 25th, 2020 | by Tim Chuma
SPY ISLAND #1 (2020) Review
Summary: Nord Freud is a spy on an island in the Bermuda Triangle and enjoys her work. Strange things are afoot, even for her industry.
Nord Freud is a spy on an island in the Bermuda Triangle and enjoys her work. The thing about working on the island is that is a hub for all the strange and unusual and everyone else she knows on there is also a spy so things happen all the time.
An interesting concept for a story even though the strange and unexplained has been well covered in shows like the X-Files and such.
There are some great characters introduced in this story even from just the brief look at you get at some of them. Nord talks to one who is also a mime and passes the time with one who she already knows is a spy, but still has sex with him anyway.
A fruity art style with real photos of tropical fish mixed in with a layout of someone being drowned by a scuba diver. At the party there are actual random photos on the wall for the artworks and a fake travel ad in the back for the Bermuda Triangle. Also the page where the main character has sex just has "SEX" in giant letters in the middle of the page.
Being a spy story there is already a lot of intrigue built into the story but this also has the supernatural and unexplained elements and the characters treat them like they are par for the course and do not need to be explained. There is something the story is building up to, but it is not really explained to right near the end what that will be.
Final Thoughts?
I would recommend this one if you are a fan of spy stories and also the unexplained. One worth watching as it should develop into a great series.
Comic details:
Writer: Chelsea Cain
Artist: Elise McCall
Colorist: Rachelle Rosenberg
Cover Artist: Lia Miternique
Publisher: Dark Horse
Genre: Action/Adventure, Crime, Fantasy
Publication Date: April 01, 2020