Hardware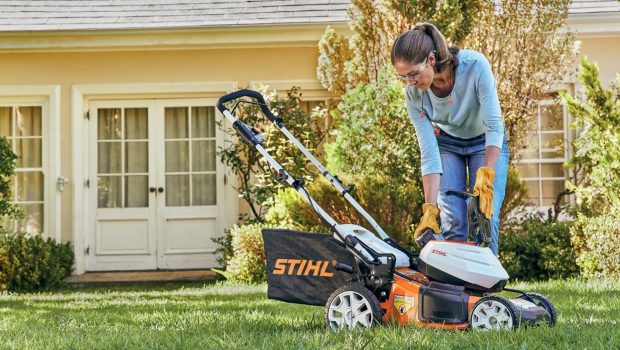 Published on July 20th, 2023 | by Adrian Gunning
Spring Seasonal Gift Guide from STIHL
While Aussies may be suffering through the Winter chill, Spring is just around the corner, and gardens will be out of control before you know it!
To help with the gardening chores, STIHL have some excellent items with STIHL RMA 510 V battery-powered Lawn Mower and the GTA 26 battery-powered garden pruner for any upcoming gift/gardening/tools or similar product guides you may be planning.
They're garden-care essentials for any green thumb or gardening enthusiast looking to get their grass under control.
The STIHL RMA 510 V battery-powered Lawn Mower is the mower you need to get your grass looking its best heading into Spring. Recognised by Choice, the mower is compatible with the STIHL AK20 and AK30 battery systems, it is flexible to fit your power needs, perfect for a small subdivided lot or larger suburban yard. Its manoeuvrable design makes quick work of grass cutting, so dads can take the afternoon off and relax in the spring sunshine. Its adjustable handlebar is ideal for all dads, tall or short, to support a comfortable cutting experience.
The STIHL GTA 26 battery-powered Garden Pruner is the perfect pruning tool for any green-thumbed dad. It has quickly become STIHL's #1 selling product. With a wide range of uses, the easy-to-use tool is perfect for cutting back trees or shrubs, cutting up garden waste or tackling weekend DIY projects. It is designed for two-handed operation with a non-slip control handle for ergonomic control. At just 1.4kg, it is incredibly light-weight and quiet when in use.
Product: STIHL RMA 510 V Lawn Mower
Price: $699 (Price does not include battery and charger)
Product: STIHL GTA 26 Garden Pruner
Price: $299 (Price includes battery and charger)
Products are available from your local STIHL dealer – there are over 600 across Australia.