News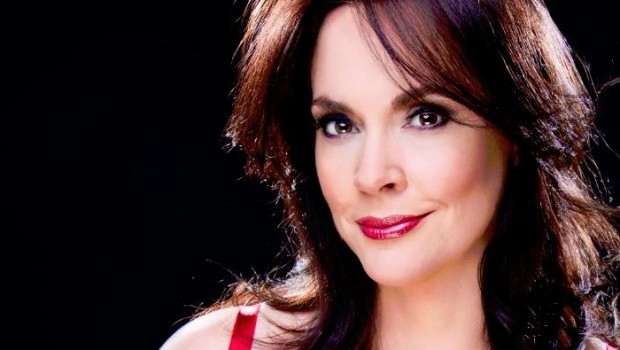 Published on January 22nd, 2016 | by admin
Spotlight on Australian celebrities in new musical talk-variety show
Join Australian singer, musician and comedienne Chelsea Plumley in a witty live musical variety show, Follow Spot, at Chapel Off Chapel in February 2016.
Chelsea focuses the Follow Spot on extraordinary guest artists who have contributed to the Australian cultural landscape.
Through in-depth interviews, hilarious games and candid musical performances, led by Chelsea on piano and accompanied by her house band, witness celebrity guests drop their guard and join in the fun.
Each show, audiences will get a rare glimpse into the creative craft and life of three well-known artists, and be treated to unique unplugged musical performances.
Follow Spot runs over three nights only, and guests appearing in the series include:
Rhonda Burchmore; Anne Wood; Julia Zemiro; Queenie van de Zandt.
John O'May; Judi Connelli; Martin Croft; John Diedrich; Debra Byrne
As Follow Spot's host, Chelsea shines the light on the person behind the performer. Switch the light back onto Chelsea and you will discover a multi-talented award-winning stage, cabaret and television actor.
Chelsea toured her self-penned one-woman cabaret shows throughout Australia, India, UK and the USA, earning her a Glug Award for Most Versatile Performance for Live & Luscious. On the musical theatre stage, Chelsea has starred in: City of Angels, Guys and Dolls, Blood Brothers, Promises Promises, Kismet, Sunset Boulevard, Life's A Circus, Dirty Rotten Scoundrels, Breast Wishes, Company, Grease, A New Brain, Tim Rice's Concert Spectacular, Masterclass and The World Goes Round. On television, Chelsea appeared as guest coach and accompanist on Channel Ten's I Will Survive, as Rachel in Offspring and as Queen of the Fairies for seven seasons on the Channel Nine/GO! children's television program William and Sparkles' Magical Tales. For the past 13 years, Chelsea has hosted the worldwide phenomenon Sing-A-Long-A Sound of Music across Australia. She has emceed the Sydney Cabaret Convention and numerous corporate and charity events.
As a recording artist, Chelsea released her solo album Live & Luscious (2004), and has starred on cast albums Life's A Circus, Breast Wishes, Welcome to the Inside of Ed's Head and Chair in the Landscape. She has also performed with Marcia Hines on The Spirit of Christmas and Louise Perryman's Nowhere Near Eleven.
Chelsea musically directed The Boy From Oz for the Victorian College of the Arts (VCA) and four productions of Thomas the Tank Engine and the Hidden Treasure (Singapore, Hong Kong, Dubai, Melbourne). She regularly coaches music theatre professionals and lectures at VCA.
Her latest project, Follow Spot, is full of heart and humour and Chelsea says she is thrilled to take her audience on a musical adventure to "honour the creative contribution of leading Australian performers".
Follow Spot
– hosted by Chelsea Plumley
February 26-27 show starts 9pm
February 28 show starts 7pm
The Loft, Chapel Off Chapel,
12 Little Chapel St, Prahran
Tickets: $25-$30, discount package if booking all three shows
Bookings: 03 8290 7000