Games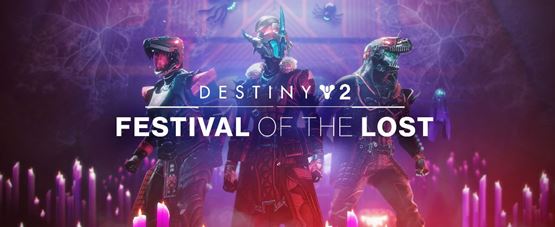 Published on October 13th, 2021 | by Adrian Gunning
Spooky Festival of the Lost event returns to Destiny 2, free for all players
Festival of the Lost returns to Destiny 2, a yearly tradition that invites Guardians to celebrate the light we find in the darkness. Join in on sharing spooky spirits, delicious candies, and the tales of those lost but not forgotten. This chilling event is free for all players and will run from today until November 3rd AEDT.
Haunted Sectors
Three new tales in the form of Haunted Sectors are ready for the fearless (or foolhardy). Headless creatures stalk the dark crevasses of the Moon, a Guardian is hunted on Nessus, and the shocking result of a Vex Mind and an Exo merging into something new and terrifying.
Rewards for the Brave
Unlock the new Legendary Jurassic Green Pulse Rifle to strike fear into the hearts of your enemies, cruise around in an Exotic Sparrow to show off your courage, and more rewards are up for grabs during the Festival of the Lost. Eva will also offer the Bump in the Night emblem to Guardians who haunt the Haunted Sectors.
#TEAMDINO
The community had their say earlier this year with #TeamDino, bringing an end to one of Bungie's most difficult decisions. Dinosaur-inspired ornament sets are now available in the Eververse store.
Festival of the Lost isn't all we have coming this year! Season of the Lost continues, additional free in-game events, Bungie 30th Anniversary celebration, and more are on the horizon.