Games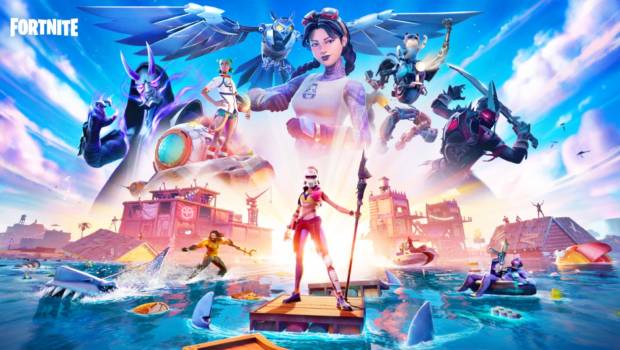 Published on June 18th, 2020 | by Adrian Gunning
Splash down into Fortnite Chapter 2 – Season 3!
Fortnite Chapter 2 – Season 3 is now available! After being surrounded by a circular tsunami wave for nearly 40 hours, the Island is now adapting to a new watery way of life.
Players can dive in and explore new features, including:
Taking on attacking bands of Marauders as they challenge your survival
Swimming with sharks: they steal items and are dangerous but also make for fun transportation if you manage to hook onto one with a Fishing Rod to ride, steer and jump across the waters
Build-a-Brella, which allows you to create your very own custom Umbrella! Available through the Battle Pass and completing the challenges to level up
New location reveals as the time goes on and the water recedes, allowing players to discover new ways to get around…
For more information, please head over to www.fortnite.com.