Games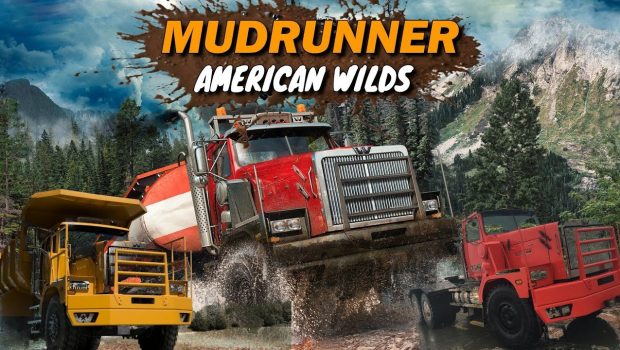 Published on November 28th, 2018 | by Admin
SPINTIRES: MUDRUNNER – AMERICAN WILDS EDITION
TAKE SPINTIRES: MUDRUNNER – AMERICAN WILDS EDITION ON THE GO WITH NINTENDO SWITCH, AVAILABLE NOW AT AUSTRALIAN RETAILERS 
Sydney, Australia – 28th November 2018 – Spintires: MudRunner brings realistic physics, real trucks, and tonnes of mud to the Nintendo Switch! Drive stunningly recreated vehicles through the deadly, treacherous wilds of Russia's coldest climbs and the rough lands of the United States, battling natural forces and your own bravery to deliver cargo and make a living in some of the harshest environments in the world. For the first time ever, the full MudRunner experience, including the American Wilds Edition, is now available handheld and portable, so you can push it to the limit no matter where you are.
Check out the launch trailer here
Thanks to the development expertise of Saber Interactive, Spintires: MudRunner runs perfectly on the Switch platform in handheld or docked mode, despite being the first game of its type on the platform. The realistic mud physics, vehicles straining against impossible climbs and raging rivers, the crash of metal on wood as a mistimed swerve sends you plummeting down a ravine with your cargo – is now available on the go.
Spintires: MudRunner – American Wilds Edition offers the ultimate offroad experience, featuring 33 heavy vehicles from recognisable brands like Ford, Chevrolet, Western Star, and many more. Over 60 add-ons, 10 sandbox maps, and 11 challenge maps make for hours of entertainment armed with your compass, winch, and driving skills. Go solo or join up to three others in online co-op multiplayer.
Spintires: MudRunner – American Wilds Edition is available now on Nintendo Switch as well as Xbox One and PS4.