Films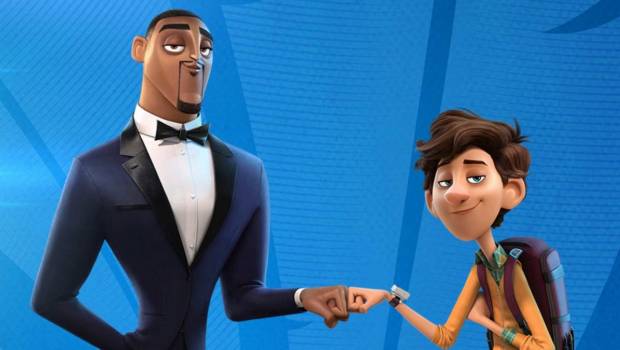 Published on January 7th, 2020 | by Nicki Newton-Plater
Spies in Disguise – Film Review
Reviewed by Nicole Newton-Plater on the 6th of January 2020
Fox presents a film by Troy Quane and Nick Bruno
Produced by Peter Chernin, Jenno Topping, and Michael J. Travers
Screenplay by Brad Copeland and Lloyd Taylor
Starring (the voices of) Will Smith, Tom Holland, Rashida Jones, Ben Mendelsohn, Reba McEntire, Rachel Brosnahan, Karen Gillan, DJ Khaled, and Masi Oka
Music by Theodore Shapiro
Cinematography Renato Falcão
Edited by Randy Trager
Rating: PG
Running Time: 105 minutes
Release Date: the 1st of January 2020
Spies in Disguise, starring Will Smith and Tom Holland, is a typical action-thriller with a plot so ludicrous it could only be animated. However, directors Nick Bruno and Troy Quane's film is a comedy riot with suspension of disbelief provided by its visual style. While not a family film that will stand the test of time, Spies is a solid effort that works as far as, but not far beyond, a silly, basic comedy.
A film about an underestimated tech officer in a top-secret agency who turns the world's most successful spy into a pigeon would be a challenging pitch in Hollywood. The plot combines the cliché of the unlikely team working together to save the world and an idea so ludicrous it could never be executed with seriousness.
Lance Sterling (Smith) carries a tall, mysterious, and handsome demeanour, while Walter (Holland), his unlikely partner-in-crime, is comparatively a foot shorter by animation standards, and awkward and invisible. This protagonist combination is ridiculously overdone and basic. Consequently, Smith and Holland are playing themselves.
To disguise Sterling and protect him from being arrested for a crime he did not commit, Walter turns him into a pigeon. If the story had refuted this turn and not included these common birds of a feather, Spies would be a very dull film and unappealing to the family demographic. Regardless, there are many parts that young children will find dull and uninteresting.
There is only one talking pigeon in the film, but the other pigeons provide many comedic moments. Spies amplifies parts of a city pigeon's personality, which makes them infinitely more amusing than usual and equally dismissive. It is no coincidence that Walter's favourite animal/bird is a pigeon. Pigeons are birds that are dismissible, ignored frequently, or they are treated as pests.
They are perfect as secret agents or as someone on the run as they are underestimated in their intelligence and sneak through places unnoticed. How many times have you seen a pigeon in a shopping centre or at a fast food restaurant? It is amusing, but one never believes they really know what they are doing there.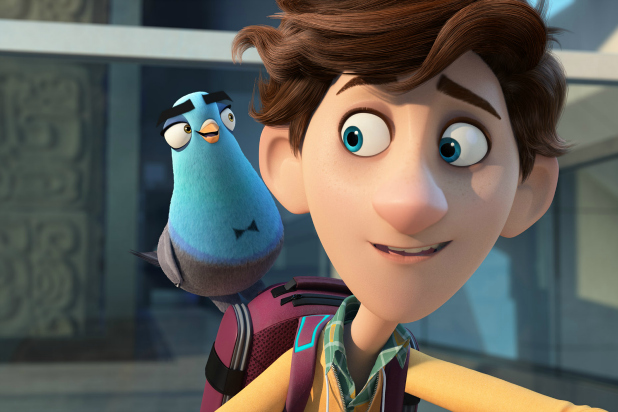 Writers Brad Copeland and Lloyd Taylor have succeeded in exploring the comedic ways pigeons elicit laughs. The humour is tightly wound around an otherwise mediocre screenplay, which makes Spies great for a holiday film. The downfall of these pigeons being entertaining and amusing is that the human characters are by comparison dull and unforgettable. The animation is well done, but the humans lack the originality and emotional punch to allow Spies to be impactful.
Spies in Disguise is a fine school holiday film, but unfortunately it will not keep children enthralled over its runtime. The solid animation style is undermined by uninteresting human characters. Fortunately, the film is salvaged by the stars of the show, the pigeon themselves. They imbue the ludicrous premise with humour that allow the film to work as a limited but passable comedy.
Summary: Spies in Disguise is a fine school holiday film, but unfortunately it will not keep children enthralled over its runtime.