Interviews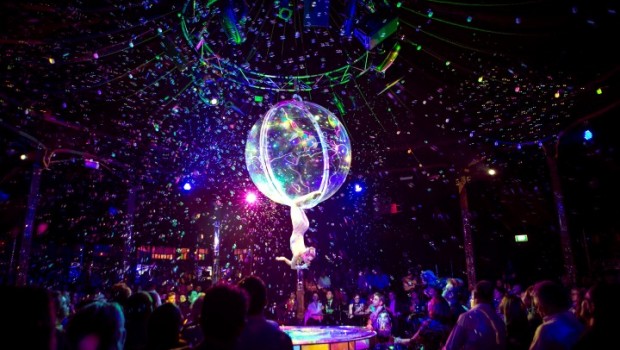 Published on October 17th, 2013 | by admin
Spiegelworld presents Empire and we present Lucia Carbines… the amazing girl in the bubble!
Welcome to Impulse Gamer, Lucia…. What's been the best part of the Australian tour so far? 
The best part of the tour for me would have to be being able to see different parts of Australia and doing what I love at the same time.
Tell us a little about EMPIRE by Spiegelworld?
Empire is a circus/cabaret show, with a wide range of performances from acrobatics to comedians.
What is your favourite part of EMPIRE?
Probably the fact that the cast and crew are all really nice. Feels like one big happy family.
How did you become part of EMPIRE?
Being in the right place at the right time. I happened to be in the same city when they were looking for a contortionist to join the show for a week. Then they kept in contact and later that year asked me to join the show permanently.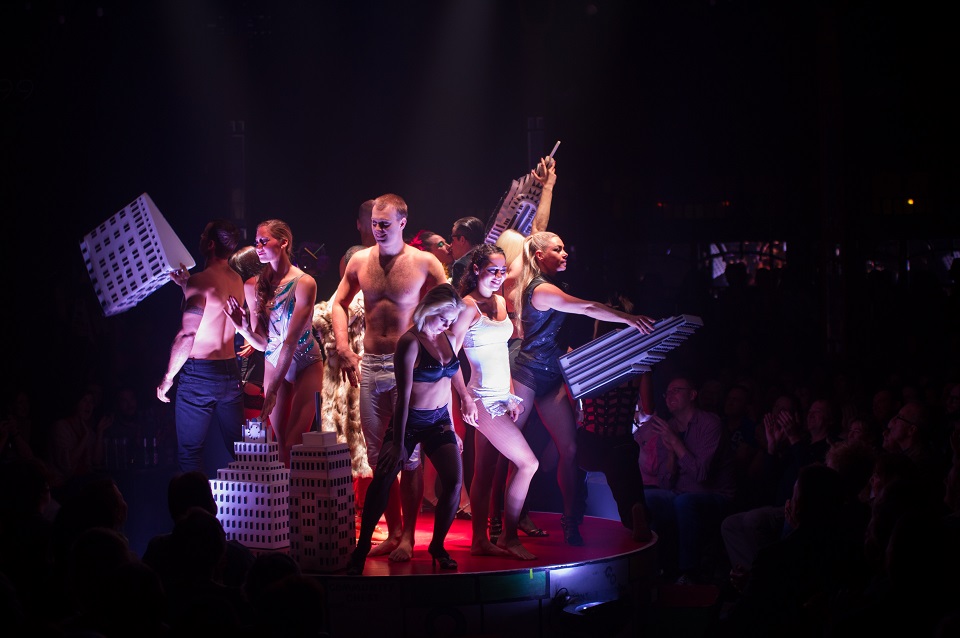 What made you become a gymnast?
I was originally a dancer, but always loved the idea of running away with the circus and being a performer. 
How old were you when you first started?
I started dance at the age of 4yrs, then moved on to calisthenics at 9yrs, stopped that and took up Vaulting at 11yrs, then finally found my passion of aerial and contortion at the age of 14yrs.
Tell us a little about the challenges and rewards of your Bubble (aerial sphere) act?
The bubble act is challenging in that it is spinning which can make you very dizzy. Also the spin is always different each night depending on how I spin it.  You have to be very careful not to create a rocking motion as it is very off putting! 
What is your favourite part of your performance?
My favorite part of the bubble act is when I hang underneath the bubble and am at face height with the audience so I can see people's reactions and connect with them a little more. 
If something goes a little wrong during a performance, how do you get back on track?
If something goes wrong I just take a breath to steady myself and continue on as if nothing happened.  
Can anyone become a contortionist or is this something you must do from an early age? 
Anyone can increase their flexibility, however your spine must be naturally flexible. In my case I only started contortion at 14 years but my spine was naturally very flexible. However many children in China undergo contortion training from a very young age when their joints are a lot more mobile.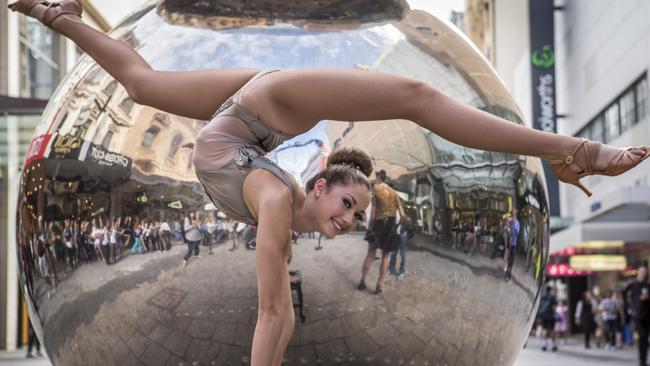 Tell us about some of your career highlights?
The main highlight is getting paid to do what I love. Then there is the traveling, staying in beautiful apartments, and meeting and getting to know new people in every city.  
How much training do you do a day and what does it involve?
During show weeks I will do a half hour warm up before shows. A 20 minute ab workout everyday and half an hour training slots in the sphere three times a week. When I'm not performing I will do a three-hour training session, three days a week consisting of Aerial (Silks, Lyra, Trapeze,) Contortion and strength workouts.
After EMPIRE, what's next for you?
I haven't decided yet but there are many options. However I will definitely be returning back to the Gold Coast to see my family before I start another contract.
Lastly, could you tell our readers why they should see EMPIRE by Spiegelworld? 
Empire is a very raunchy entertaining and fun show, with highly skilled acts and hilarious comedy performances. I have now watched the show 56 times and still laugh and gasp just as much as I did the first time I watched it. 
For more information on Empire, please visit – http://www.empireaustralia.com/
EMPIRE is currently in Canberra until November 3. It then moves on to Newcastle (opening November 14), Sydney (opening January 7) before opening in Melbourne on March 11 2014.