Comics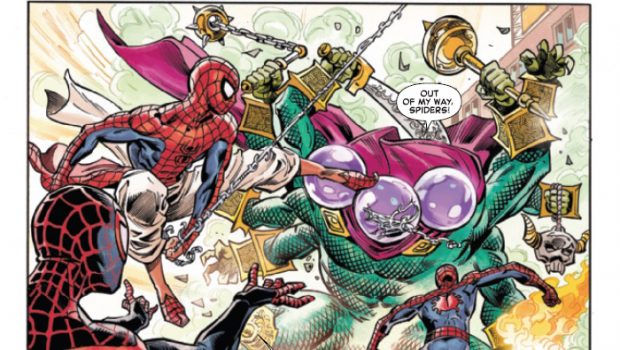 Published on June 19th, 2023 | by Tim Chuma
Spider-Man: India #1 Review (2023)
Summary: If indeed you are not tired of new Spider-Man variants by this point then go right ahead.
Pavitr Prabhakar is Spider-Man India in modern day Mumbai and also New York where he is fighting alongside other Spider-Man variants from the Spider-Verse. This character has recently appeared in the movie so they have given him his own mini series to kick out, may as well they seem to be doing every other Spider-Man variant.
This Spider-Man is meant to be different in that his powers are based on magic and not a radioactive spider so it will lead to more magical effects and weirdness. The lizard seems to be the result of scientific research gone wrong just like the original though.
This story also has Peter Parker and Myles Morales in it helping out due to it being part of the Spider-Verse so if you enjoy those characters it would be worth checking out.
If you are not sick of different versions of Spider-Man by now then I would recommend this one. They are putting multiple Spider-Man versions into the Edge of the Spider-Verse comics if you want something with more variety.
Comic details:
Writer: Nikesh Shukla
Penciler: Abhishek Malsuni
Cover Artist: Adam Kubert
Publisher: Marvel
Published: June 14, 2023