PC Games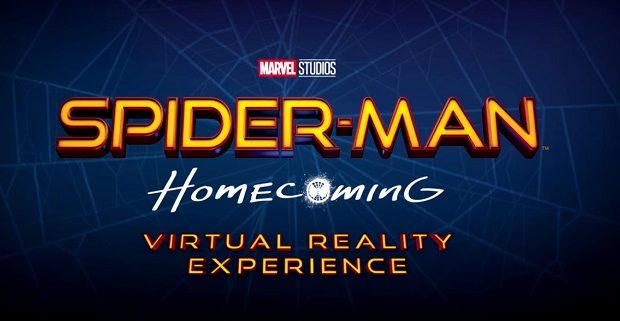 Published on July 27th, 2017 | by Edwin Millheim
Spider-Man: Homecoming – Virtual Reality Experience
Summary: A very short taste of something that could make for a spectacular full game. If only it would happen.
3.4
Being Spider-Man...so cool
Spider-Man: Homecoming – Virtual Reality Experience as the name implies is not a game. Rather, developer CreatVR in an almost cruel way gives us a fleeting look and feel of what a first person Spider-Man VR game would be like.
It is clear with a great story, plenty of action, with great voice acting and Spider-Man like things to do, a full game would be well worth it, and it would be one hell of a game to have. It is too bad that this is more of an advertisement for the movie than anything else. A nobility that the folks at Sony decided perhaps was a throw away project for publicity for the film and that is it. Sad really, because I could get into a full Spider-Man Homecoming adventure game in VR.
However I digress, Spider-Man: Homecoming – Virtual Reality Experience has a few game elements in it. The player suits up as Spider-Man and gets to try out the new tricked out suit and web shooters that Tony Stark created.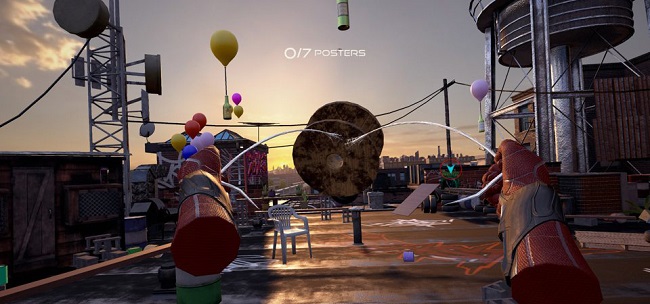 With that said, Spider-Man: Homecoming -Virtual Reality Experience really makes excellent use of the Oculus Touch controllers. The controllers have been designed in such a way, that they feel part of the user. Therefore, when you pair them with a game that simulates Spider-Man's web shooters, you have a winning combination.
With a little target practice trying out a few different web modes, it is pretty freaking cool. We soon have some kind of event that requires Spider-Man to have to make it up to the top of a crane. The Vulture soon enters the scene, and after an attack, the player as Spider-Man uses their webs to avert a disaster and save people far below.
Vulture takes off, we are in hot pursuit, a web swing away, and it is a spectacular presentation… the feeling of web swinging is spectacular. Then… that is it… the experience is over.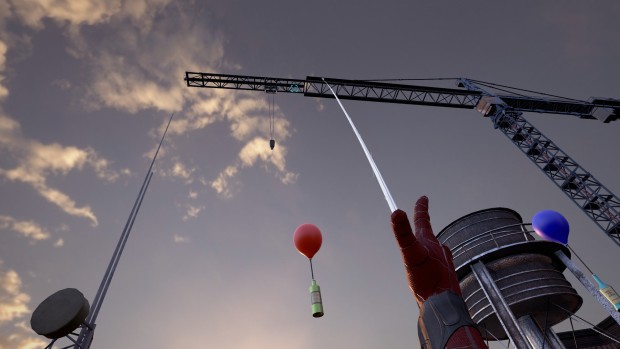 Spider-Man: Homecoming – Virtual Reality Experience is a small taste of what could have been… in reality, it is more of a cool VR advertisement for the movie.
Come on devs and publishers, stop teasing us with what could be an awesome gaming experience and make a full game already!
A well-done game of Spider-Man in first person VR would be a reason to purchase a VR Headset for any a fan!
Have fun, play games…Edwin Millheim
Title Details
Spider-Man: Homecoming – Virtual Reality Experience
Developer: CreateVR
Publisher: Sony Pictures Virtual Reality
Reviewed on Oculus Rift
Free Download
Also Available on STEAM
Review by Edwin Millheim