Films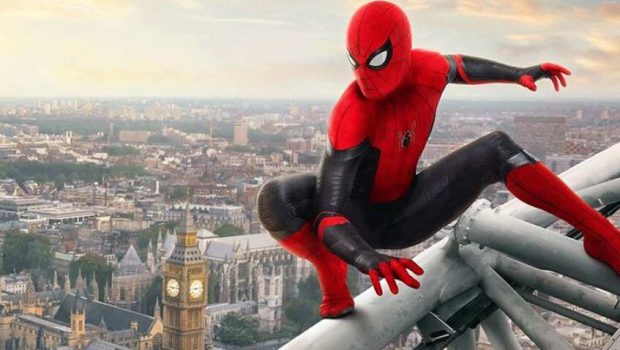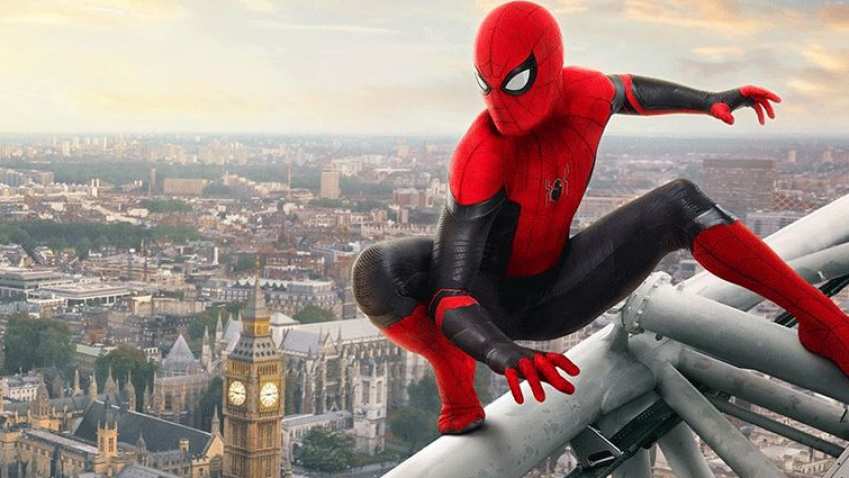 Published on July 5th, 2019 | by Tim Cooper
Spider-Man: Far From Home – Film Review
Reviewed by Tim Cooper on the 4th of July 2019
Sony Pictures presents a film by Jon Watts
Produced by Victoria Alonso, Avi Arad, Eric Hauserman Carroll, Louis D'Esposito, Kevin Feige, Thomas M.Hammel, Stan Lee, David Minkowski, Amy Pascal, Mathew Stillman, and Matt Tolmach
Screenplay by Chris McKenna and Erik Sommers
Starring Tom Holland, Jake Gyllenhaal, Jon Favreau, Marissa Tomei, Zendaya, and Samuel L.Jackson
Edited by Leigh Folsom Boyd and Dan Lebental
Running Time: 129 Min
Rating: M
Release Date: the 1st of July 2018
Contains some Avengers: Endgame spoilers.
You may love it, hate it, or be completely indifferent to the characters of the Marvel Cinematic Universe (MCU) becoming major pop culture staples. However, it is undeniable that Marvel's box office juggernaut, Avengers: Endgame, broke box office records with a quick finger snap. Its reign continued recently with a re-release featuring two minutes of extra content and a trailer for Spider-Man: Far From Home. This thinly packaged 'extended edition' failed to hide the desperate last grab at the all-time box office record. This sequel to Spider-Man: Homecoming (2017), again directed by Jon Watts, swings into cinemas with the expectation that Endgame's mourning period of is over. Pack your bags, Spidey fans. No more 'I love you 3,000'. It's time for a trip to Europe.
Spidey's meteoric return in the MCU, courtesy of Tom Holland's earnestness, has been enjoyable for both fans and casual audiences. This feeling continues throughout this highly entertaining high-stakes spectacle. The film opens in Mexico during a violent storm. Maria Hill (Cobie Smulders) and Nick Fury (Samuel L. Jackson) are saved from a faceless elemental enemy by a mysterious new hero, Quentin Beck or 'Mysterio' (Jake Gyllenhaal). Back in New York, Peter Parker (Holland) returns to school and dodges calls from Nick Fury and the advice of Happy Hogan (Jon Favreau). Hogan himself remains unapologetic about his attraction to Aunt May (Marisa Tomei). While performing his friendly neighbourhood duties, Peter is struggling with the loss of his mentor, Tony Stark. He also longs to escape his responsibilities on a school field trip to Europe but is conflicted about telling MJ (Zendaya) his true feelings for her.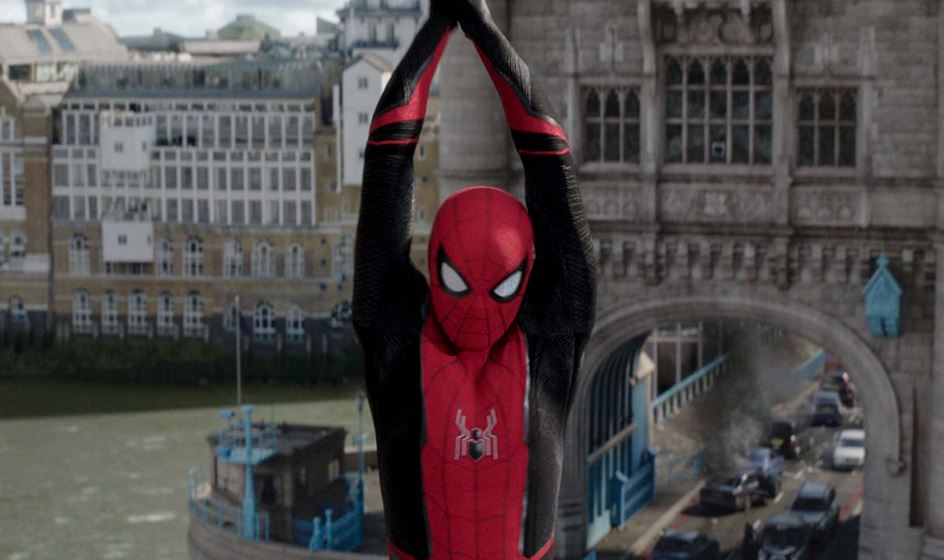 Far From Home takes several important steps towards bridging the emotional gap between MJ and Parker. The hint of a deep connection between the pair was a loose thread deliberately left hanging at the end of Homecoming. Now the emotional heartbeat between the awkward pair is strengthened. The supporting cast of Ned Leeds (Jacob Batalon) and Betty Brant (The Nice Guys' Angourie Rice) also provides refreshing comic relief from the predicable teen romance. Essentially acting as the mother and father figures, their oblivious social intrusions consistently provide levity from Peter's ever‑failing romantic quest.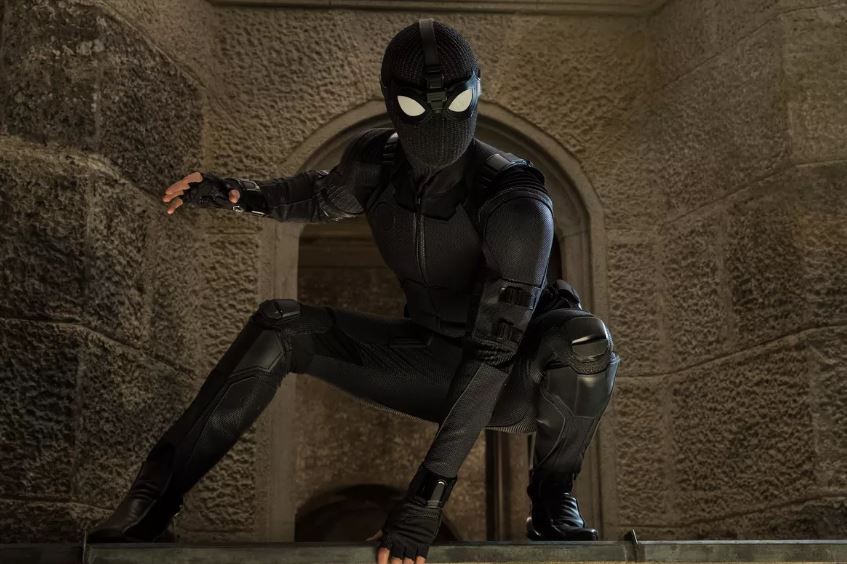 Another side character who enriches the film is Jake Gyllenhaal's Mysterio. Gyllenhaal was narrowly bested by Toby Maguire when auditioning for Peter in the Sam Raimi‑directed Spider-Man films. Consequently, it is unsurprising to see the accomplished actor finally appear in the franchise. His scenes with Tom Holland work incredibly well as Peter looks up to the accomplished and dazzling Mysterio. There are few surprises in the story for anyone with a passing interest in the comics or the various animated series. However, the familiarity fails to undermine the actor's performance. Gyllenhaal impressively withstands and enhances the ludicrous subject material, including a visually bloated finale.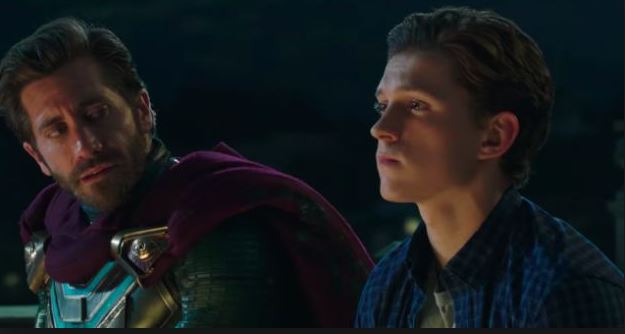 Far From Home also benefits from Chris McKenna and Erik Sommers' light-hearted and well-intentioned script. One of its most invigorating aspects is staging the action away from the traditional New York setting. Peter is in an unfamiliar place both emotionally and physically. Italy and France form a beautiful backdrop for this analogy. Another successful creative decision is including one villain. Recent DCU films, such as the convoluted Batman v Superman: Dawn of Justice (2016) and Suicide Squad (2016), buckled under too many competing villains. With comic book films becoming more extravagant, the characters must have subtleties to hook the audiences' interest. It is harder to achieve this when a script is overstuffed with characters and references that only ten percent of the audience will appreciate.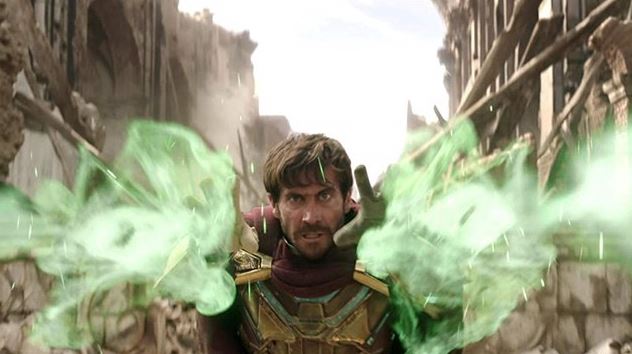 The movie stumbles when positioning Peter as the new Avengers torchbearer in the literal wake of Tony Stark. Only a few weeks ago, viewers watched Parker crying at the battered boots of his metal-clad mentor while Pepper Pots awkwardly waited her turn to send off her dying husband. It's too much too soon and it is detrimental to the film and the franchise itself. Superhero fatigue will eventually breach the walls of Disney's castle and hinder its goal of unmatched box office domination.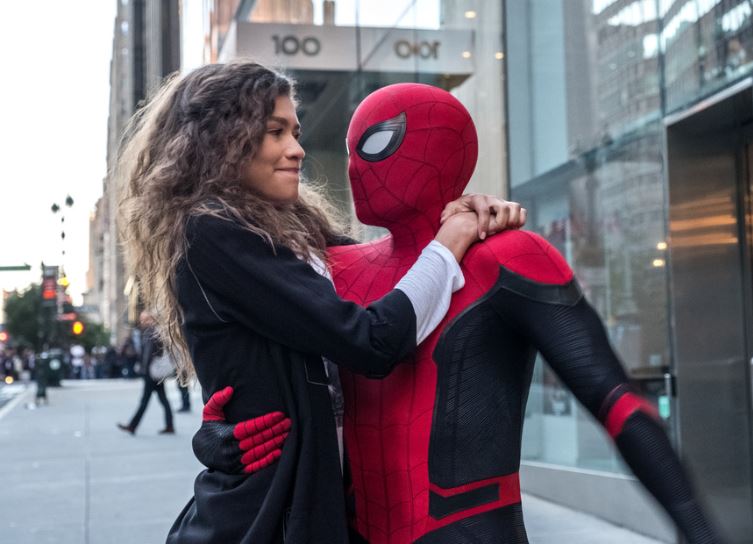 Despite its overly familiar formula, Far From Home remains exceptionally funny entertainment. Kids engrossed in the comics, games and toys will be devour this ride quicker than they can spill their popcorn. Meanwhile, Marvel fans who enjoy the routine spectacle will revel in the comedic moments. For those unmoved by Marvel's runaway money train, Phase 3 will remain too much. A more adult story is required before attempting to fill Iron Man's boots and succeeding Robert Downey, Jr. He brought Stark to life with a vigorous charm still unmatched by the fresh-faced Holland. Far From Home is an adequate, entertaining sequel but would have benefited from a less‑is‑more approach during pre-release and in the preposterous finale.
Summary: Despite its overly familiar formula, Far From Home remains exceptionally funny entertainment.