Films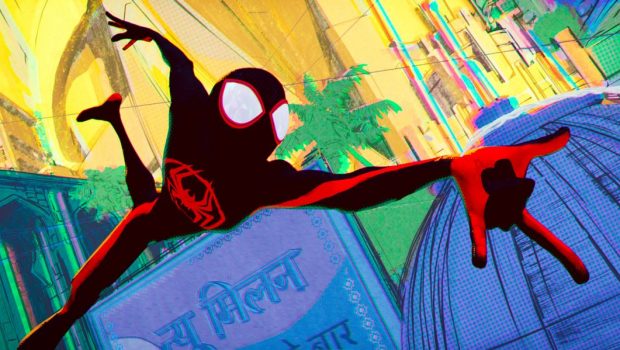 Published on June 11th, 2023 | by Curtis Mayfield
Spider-Man: Across the Spider-Verse – Film Review
Reviewed by Curtis Mayfield on the 31st of May 2023
Sony Pictures presents a film by Joaquim Dos Santos, Kemp Powers, and Justin K. Thompson
Written by Phil Lord, Christopher Miller, and Dave Callaham
Produced by Phil Lord, Christopher Miller, Amy Pascal, Avi Arad, and Christina Steinberg
Starring: Shameik Moore, Hailee Steinfeld, Brian Tyree Henry, Luna Lauren Velez, and Jake Johnson
Music by Daniel Pemberton
Edited by Michael Andrews
Running Time: 140 minutes
Rating: PG
Release Date: the 1st of June 2023
How does one review a Spider-Man movie without giving away any spoilers? The task seems impossible after the past few releases. No Way Home (2021) was a minefield of spoilers and dissecting Spider-Man: Across the Spider-Verse is just as tricky. It has been five years since Spidey-Nerds were blessed with the Into the Spider-Verse (2018). The film was a genre defining, artistic explosion of humour and Spider-lore that told us that anybody could be the web slinger.
Sony Animation took their time over the last demi-decade to produce another gorgeously animated Spider-Man movie. The quality and care of this latest edition puts the last few Pixar releases to shame. Each Spider person from the different multi-verses is animated in a unique style that make all the characters pop off the screen.
Miles Morales (voiced by Shameik Moore) is top notch and unique compared to his Gen Z fight moves and quips. For example, there is Spider-Punk (Daniel Kaluuya), a Sex Pistols-styled crime fighter from 1970s London whose individual body parts are animated at different frame rates. It is touches like this that make it obvious that the filmmakers and producers, Phil Lord and Chris Miller, are built different and so is the art they bring to the screen.
Across the Spider-Verse's strongest achievement is how it distances itself from its predecessors. This includes the dour, live-action Spider-Man film that began with Tobey Maguire and continued onto a lesser extent with the Tom Holland where Spiderman was repeatedly punished. Miles is just as quippy and joyous as they come but he does come with some teenage angst now. He is missing his friends from the last movie and feeling the pressure from his parents to do well in school while his great power and great responsibilities continue to stifle him.
It is not all about Miles as the story is split down the middle to give Gwen Stacey a.k.a. Spider-Gwen some much needed character development. Though Spider people from past and present are all over the screen, the story really belongs to Miles and Gwen. Hailee Steinfeld makes her second appearance as a loveable Marvel hero after last year's Hawkeye television series. This go around Gwen is presented as a punk-rock drummer who is still distancing herself from the people in her life, including her dad, police captain Stacey, from whom she also hides her superhero identity. Her storyline is heavily ripped from the pages of the incredible Spider-Gwen comic series, which translate so well onto the big screen.
Gwen introduces Miles (and the viewers) to a multi-verse of unlimited Spider People. Scenes of Insomniac's video game Spider-Man interacting with Peter Parkedcar (a real car version of the web slinger) is fan service in the best way possible. At the top of this multi-versal league of radioactive blooded heroes is Miguel O'Hara, played menacingly by Oscar Isaac, who is a physically huge variant from the Spider-Man 2099 comic series. Much like the TVA from the Loki Disney Plus series, O'Hara's job is to keep the multi-verse stable.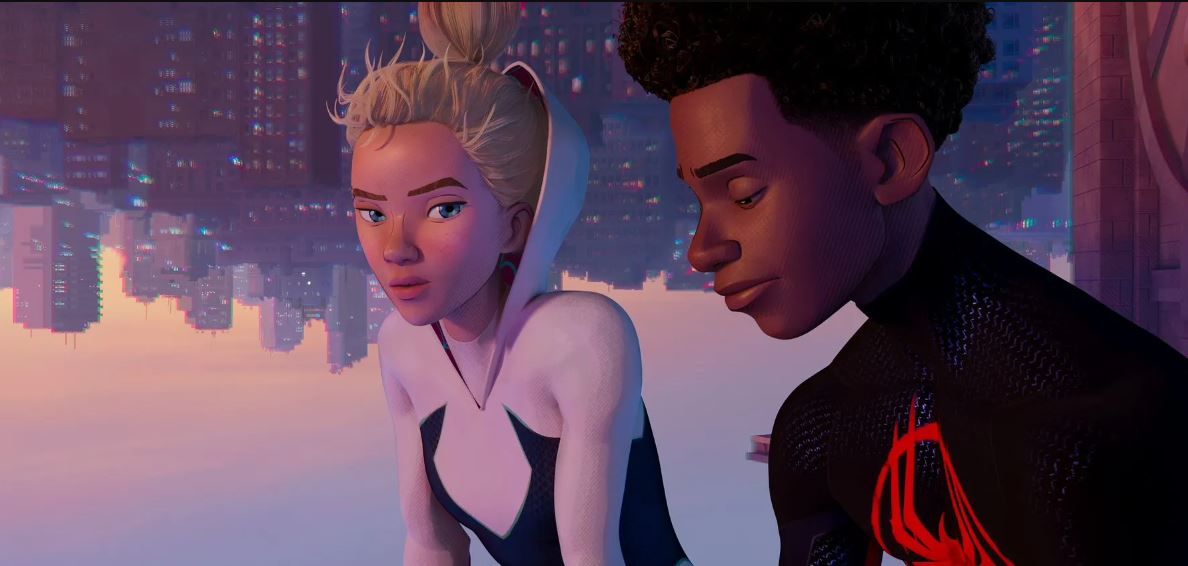 They say superhero movies are only as good as their antagonists and we receive a solid rogue's gallery of past villains, such as the Di Vinci era, parchment paper styled villain Vulture (Jason Schwartzman). Schwartzman takes a turn at funny villainy as The Spot, a slenderman shaped walking Rorschach pattern that uses teleportation wormholes to carry out his crimes. His placement in the movie seems like pure comedy at first but turn sinister as the story unfolds. Enough said about that.
Sony has been head and shoulders above most animated films released in the last five years with The Mitchells vs. the Machines (2021) becoming a sleeper classic. The potential for future Marvel animated stories is also boundless. Since this movie obviously deals with alternate universes, each character and world possess its own unique style and storytelling. Kudos to Sony for not taking any shortcuts with what is easily one of the best superhero movies of the year, tied only with Guardians of the Galaxy Vol. 3. A third chapter of the Spider-Verse series is due out early next year, and that time cannot come soon enough.
Summary: Another gorgeously animated Spider-Man movie that is made with quality and care.