Comics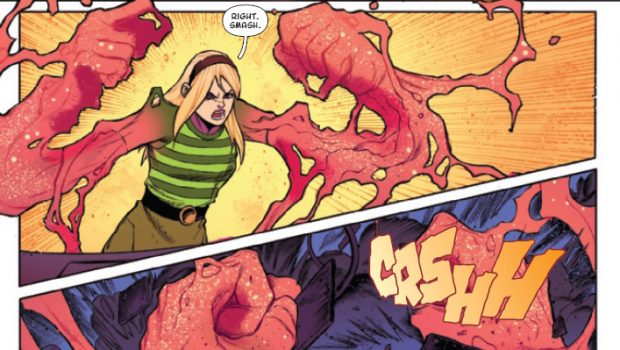 Published on July 25th, 2023 | by Tim Chuma
Spider-Gwen: Shadow Clones #5 Review (2023)
Summary: There are Spiderverse stories coming out your ears at this point. This one is good enough I guess if you have read the whole thing.
Doctor Lyla Bennett is just about to complete her revenge against all the other Spider-Gwens in the Spiderverse and only the Ghost-Spider and all her clones can stop her.
I somehow managed to miss the first four issues of this storyline but this one seems to wrap everything up nicely and there is a lot of action in it. They do explain why there was a scheme for revenge but killing every version of a person for something one of them did does seem a bit over the top.
The Spiderverse has pretty much been run into the ground at this point even after the movie and even the live action ones are making fun of the fact the movies have rebooted the same character multiple times.
If you have already been reading this series then I would recommend this one to tie up loose ends. Otherwise go follow the same characters somewhere else.
Comic details:
Writer: Emily Kim
Penciler: Kei Zama
Cover Artist: David Nakayama
Publisher: Marvel
Published: July 19, 2023